Victims and Witnesses
Two Iranian Kurdish Dissidents on Death Row Appeal to Dr. Ahmad Shahid UN Special Rapporteur on the Situation of Human Rights in Iran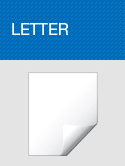 Abdorrahman Boroumand Foundation
January 26, 2012
Letter
Dr. Ahmad Shahid
The honorable representative of the Human Rights Council of the United Nations
This letter is the expression of the pain and torment that we, Zanyar and Loqman Moradi, two innocent brothers, have suffered since we were detained in Iran's Reja'i Shahr prison nearly a year ago. At the writing of this letter we stand condemned to be executed on the basis of false and trumped up charges. We implore international and human rights organizations to come to our help and save our lives.
We had been residents of Marivan, a frontier city in the province of Kurdistan, where parts of the oppressed Kurdish people reside. In 2009, a month after Marivan's Friday prayer imam's son and two of his companions were murdered [5 July 2009], the security agents of the Ministry of Information arrested us, respectively on the 2nd and 3rd of July 2009, on our way to work. In detention, we were subjected to excruciating tortures and beatings at the hands of security agents and interrogators. The severity of the pain was such that after a few weeks we unwillingly submitted to their demands and – fully aware of its fatal consequences- confessed to committing a crime of which we were utterly innocent, and signed the prepared written statement to that effect.
In this letter, we will describe only some of the barbaric tortures and abusive treatments visited upon us by the security agents of the Islamic republic of Iran. The tortures included- but were not limited to – brutal beatings often aimed at sensitive parts of the body: face, knees, neck and back. We were also subjected to unbearable sexual tortures, including insertion of soda bottle in the anus. Furthermore, the interrogators constantly used obscene language and routinely threatened to torment and persecute our relatives. We were often kept blindfolded, and incommunicado, in horrendous solitary detention.
Your Excellency:
These brutal and inhuman conditions finally turned us into virtual robots easily controlled by our interrogators and torturers. To escape the brutal treatment we consented to sign, blindfolded, whatever the interrogators had written in their report. The time came when these unbearable conditions made death a most palatable way out for us. However, our attempts to go on a hunger strike were stymied by the interrogators' imposed restrictions. Repeated sleep deprivations, combined with our inability to have access to medical care following severe beatings, finally compelled us to submit to the demands of the security agents and once again, this time in our own handwriting, repeat and sign our false confessions. These forced confessions were simply designed by Kurdistan security agents to cover up their failure to identify the real perpetrators of the crime of murder.
After 9 months in solitary confinement in Sanandaj's security building, we were taken to the city's detention center where we were again interrogated by the security agents who demanded our cooperation, which we rejected at all costs. Among other things, they wanted us to entrap and expose the father of one of us, Eqbal Morady, who is a member of Kurdistan's Kumele Party.
After a while, we were transferred to Tehran's Evin prison. Following a month in solitary confinement, we were taken to be tried in a so-called court. A show trial was held when no member of our family had been able to visit us and we had been deprived of the services of legal counsel. Indeed, we had not been given the smallest chance to talk to any one about what had happened to us in prison. Meanwhile, the interrogators constantly threatened us that we would face the same horrible treatment if we did not follow their instructions meticulously in the court. For us, who had long suffered in the hands of our tormentors, nothing could have seemed worse. Thus, obeying their instructions, we could not and did not deny the charges or put up any semblance of a defense. In less than 20 minutes, Salavati, the chief judge of the 15th Branch of the Revolutionary Court, condemned us to execution for spreading corruption on earth and warring with God [22 December 2010]. At trial's end we were remanded to Reja'Shahr prison once again.
On the instructions of the prosecutor, we have been deprived of the most basic rights of a prisoner including the right of contact with members of our family so that even they would not be informed of the truth of our case. Furthermore, without access to the services of any independent defense attorney, we have not even been able to file an appeal for judicial review of the sentence.
Your Exellency:
If we have indeed been capable of assassinating a religious leader who had been a critic of the central government, how is it that during our interrogation no one has even tried to search our homes for any clues or evidence that could prove our guilt? Had we acted to commit a crime at the behest of an armed group would there not be some evidence pointing to our contact or organizational connection with such a group? Actually, the group we have been accused of supporting has long renounced its armed activities. How could we two carry out such complicated mission without any background or training in underground military activities? There is not a shred of credible evidence in our files that would confirm we possessed arms or had the ability to use them. Why is it that the organizers of our show trial deprived us of the right to appeal? Why have not they been willing to try us in a veritable court of law, in the presence of independent defense attorneys and the relatives of the victims of the crime we have been accused of committing? Is it thus any wonder that we have been condemned to public execution by a so-called revolutionary and illegitimate court? Could Zanyar's father's mere membership in a political organization be justification for accusing his son of committing murder?
On the basis of all the evidence that confirm the trumped up nature of the charges against us, we beseech your Excellency to exercise all your influence and authority to save us from a patently unjust death, before it is too late.
Loqman and Zanyar Morady,
Reja'i Shahr prison, Gohar Dasht
January 2012