Amnesty International
Iran must halt execution of web programmer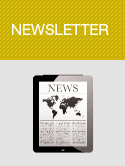 January 19, 2012
Newsletter
Iran must not execute a web programmer sentenced to death after one of his web programs was used to post pornographic images without his knowledge, Amnesty International said today, as the Iranian authorities continue their crackdown on bloggers and other users of the internet.

Iran's Supreme Court confirmed the death sentence for Saeed Malekpour, 35, on Tuesday on charges of "insulting and desecrating Islam". He could now be executed at any time.

The Supreme Court's decision comes as the Iranian government is stepping up its targeting of internet users in a crackdown on freedom of expression ahead of the Iranian parliamentary elections in March.

"By confirming Saeed Malekpour's death sentence after an unfair trial, the Iranian authorities are sending a message to Iranians not to freely express their views, or even to help others to do so, including on the internet," said Ann Harrison, Amnesty International's interim Deputy Director for the Middle East and North Africa.

"The Supreme Court should have investigated the reports of Saeed Malekpour's torture instead of confirming his sentence. If he is held solely for the peaceful exercise of his right to freedom of expression, he should be released immediately and unconditionally."

Saeed Malekpour, a permanent resident of Canada, was arrested in October 2008 while visiting his family in Iran. He is alleged to have been tortured while being held in solitary confinement in Tehran's Evin Prison for more than a year.

A Revolutionary Court sentenced Saeed Malekpour to death in October 2010. After the Supreme Court returned the case for further review, the Revolutionary Court re-imposed the death sentence in November 2011.

The charges against him are believed to be in relation to the misuse of a program he created which enabled photos to be uploaded online.

Blogger Vahid Asghari, who had been studying information and computer technology in India prior to his arrest in 2008, and website administrator Ahmad Reza Hashempour are also on death row after apparently unfair trials, awaiting execution on internet-related charges.

"It is time for Iran to stop executing people, especially after trials that fall far short of international human rights standards. The authorities must also not unlawfully limit the right to freedom of expression with vaguely worded charges," Ann Harrison said.

A growing number of media workers in Iran are being targeted because of their work on the internet.

According to reports, journalist and blogger Marzieh Rasouli was arrested by security forces at her home in Tehran on Tuesday.

Two days earlier women's rights activist and blogger Parastoo Dokouhaki, also known for her work as a journalist, was arrested by security forces at her home in Tehran. She has since been charged with "propaganda against the system" and believed to be held in Evin Prison.

On Wednesday, journalist and photographer Sahamaddin Bourghani was arrested in his home in Tehran. The reasons for his arrest are unknown.

Simin Nematollahi, a contributor to Majzooban-e Noor, a Sufi news website was arrested at her home in Tehran on 11 January on a charge of "propaganda against the system".

Several members of the website's staff were arrested in September 2011 and have since been freed on bail pending trial.

Dual Iranian and Canadian national, Hossein Derakhshan, known as the "blogfather" for introducing blogging to Iran, is serving a 19 and a half year sentence on internet-related charges. Fellow blogger Hossein Ronaghi Maleki is serving a 15-year sentence for his writings on the internet. He is in very poor health

The government has officially acknowledged executing at least 31 people already this year, although Amnesty International has received information suggesting at least another 22 people were put to death. This would bring the total number of executions for 2012 to 53 people. Five of those executions were carried out in public.

In December 2011, Amnesty International highlighted a massive wave of executions in Iran throughout 2011, with over 600 people being put to death. Most of these were for drug-related offences.

The scope of the death penalty is very broad in Iran and thousands are believed to remain on death row. These include: Hamid Ghassemi-Shall, a dual national of Iran and Canada, who was sentenced to death in 2008 on espionage-related charges; Sakineh Mohammadi Ashtiani, who faces death by stoning after being convicted of "adultery while married"; and Pastor Yousef Naderkhani, who is held pending the outcome of his retrial on the charge of "apostasy from Islam".
READ MORE
Iran must halt execution of US national in 'spying' case (News story, 9 January 2012)
Iran: Surge of secret executions for drug offences must end (News story, 15 December 2011)