Reporters Without Borders
ITU MEMBER STATES URGED TO GUARANTEE FREEDOM OF INFORMATION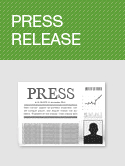 January 23, 2012
Press Release
As a plenipotentiary conference of the International Telecommunication Union (ITU) gets under way today in Geneva, Reporters Without Borders urges this UN agency's member countries to give clear undertakings to guarantee freedom of information and the free flow of ideas and opinions, and to sanction countries that use censorship and violate the fundamental right of access to news and information.
Reporters Without Borders also voices its support for a demonstration by Iranian journalists and activists taking place today outside the ITU's Geneva headquarters.
This conference is an important event at which ITU member states are due to adopt decisions about the agency's future and about the development of information and communication technologies (ICTs) worldwide.
Many countries flout their obligations as ITU members by committing grave freedom of information violations. According to a Reporters Without Borders tally, some form of Internet censorship occurred in a total of 68 countries in 2011. They included China, Cuba and Libya – ITU member countries that monitor communication networks in order to identify dissidents and censor online news and information in violation of ITU principles.
The constitution of one of the ITU's three sectors, the standardization sector (called ITU-T), states: "Telecommunications/ICTs also open new channels for sharing of global knowledge resources and the free flow of ideas and opinions. However, to harness the potential of telecommunications/ICTs, governments and other stakeholders have to provide an enabling policy environment and supporting infrastructure that are robust and responsive to a shifting set of challenges and opportunities."
The ITU goes to recommend that member states facilitate "the unrestricted transmission of news by telecommunication services."
"We call on the ITU, during this decisive conference, to firmly condemn countries that do not respect the fundamental principles of the free flow of information," Reporters Without Borders said. "We also call on the ITU, as part of its work, to set up a commission to monitor freedom of information violations by member states. The development of ICTs throughout the world should be vehicle of democracy. The ITU must not be the accomplice of regimes that obstruct the flow of news and information on their telecommunications networks."
Iran, one of the world's most repressive countries, plans to establish a global content filtering system for all of its telecommunications and to create a national Internet that is cut off from the international one. Government officials have described communications satellites and the Internet as electronic weapons being used by the west to wage a "soft war" on Iran.
The signals of radio and TV stations carried by satellite, including the BBC and Voice of America, have frequently been jammed in Iran since 2000. These stations have repeatedly complained about Iran's jamming but European and US satellite operators have had to yield to political and commercial pressure from a government that constantly violate its citizens' basic rights, starting with the right to be informed.
On the ITU conference's opening day, Reporters Without Borders emphasizes its backing for the protests by Iranian journalists and activists against the repressive policies of a government that obstructs the free flow of information. With a total of 54 journalists and netizens currently detained, Iran is one of the world's biggest prisons for the media.
"Iran uses its position in international bodies to justify its use of repression," Reporters Without Borders said. "The government's repressive methods rely on the assistance provided by foreign companies, especially western ones. Some of these companies, such as Europe's leading satellite operator Eutelsat, directly help the Iranian government to censor independent news and information by transmitting interference on satellite wavebands."