Prison Memoirs
Three days to Mount Binalood: Memories From Prison and Escape (1981)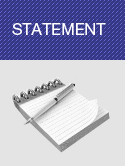 Cesmandaz N° 7
January 1, 1990
Statement
"Three days to Mount Binalood" is the outcome of an interview with Mahmud, a former political prisoner, who tells the story of his arrest, detention and escape during his transfer from Evin prison (Tehran) to the Prison of Mashad (a city in the eastern region of Khorassan). This interview was first published in 1990 in 7th issue of the Persian language magazine Cheshm-Andaz . This magazine is being published in Paris since 1990.

The interview was made by Reza Nassehi.

Mahmud was arrested during the great terror in the summer of 1981. He reminisces the torture and violence he was subjected to, during his arrest and detention, at a time when scores of political prisoners were executed every day after going through a few-minute trial without the assistance of a lawyer and in violation of all due process of law.


This text is only available in Persian.