Reporters Without Borders
JOURNALIST CRITICAL OF ISLAM DIES FOUR DAYS AFTER BEING STABBED BY ATTACKER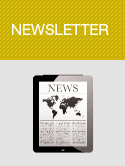 Reporters Without Borders
November 23, 2011
Newsletter
Reporters Without Borders is shocked to learn that writer and journalist Rafiq Tagi died today from the multiple stab wounds he received at the hands of an unidentified assailant as he was returning to his Baku home on foot on the night of 19 November. A critic of Islam and the Iranian government, Tagi wrote for the newspaper Sanat.
"We offer our full support to Tagi's family and colleagues," Reporters Without Borders said. "Given his recent articles and the judicial proceedings brought against him in past, we urge the investigators to seriously consider the possibility that the attack was linked to his work as a journalist."
Tagi's attacker stabbed him three times in the back and three more times in the abdomen, piercing the diaphragm, before making off. Although he was bleeding heavily, the 64-year-old journalist managed to reach his home and call an ambulance. He underwent two operations before dying of his injuries in hospital today.
In an article he wrote for a local website on 10 November, Tagi criticised the government of neighbouring Iran and accused its president, Mahmoud Ahmadinejad, of discrediting Islam and posing a threat to the civilized world.
The attorney general and interior ministry have been put in charge of the investigation into the 19 November attack. The Press Council's spokesman recognized yesterday that the attack may have been linked to Tagi's recent articles.
In November 2006, Tagi was arrested and sentenced in 2007 to three years in prison for article headlined "Europe and Us" in which he argued that Europe's humanist and universal values would benefit Azerbaijan more than Islamic values. Ten days after the article was published, an Iranian cleric issued a fatwa calling for his death. He received a presidential pardon along 119 other detainees in December 2007.
Journalists are suffering as a result of the diplomatic war currently being waged between Azerbaijan and Iran, in which each country accuses its own journalists of spying for the other.
Yafez Hasanov, an Azerbaijani journalist who is an RFE/RL correspondent, was arrested on 31 August in Nakhchivan, an autonomous Azerbaijani exclave between Armenia and Iran, by three plain-clothes men, who drove him to the Iranian border and told him to return to Baku via Iran, regardless of the fact that RFE/RL is outlawed in Iran.
They also warned him that he would pay dearly if he set foot in Nakhchivan against during the next month. Hasanov had gone there to investigate the death in detention of a man accused of spying for Iran.