Reporters Without Borders
JOURNALISTS AND MEDIA FALL VICTIM TO POWER STRUGGLE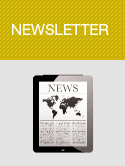 November 22, 2011
Newsletter
Reporters Without Borders condemns physical attacks on journalists with the state news agencyIRNA and state-owned daily Iran, the arrests of several of these journalists and the closure of the privately-owned daily Etemad, all within the past three days.
IRNA headquarters was raided yesterday by police and officials from the Tehran prosecutor's office with the aim of arresting its director, Ali Akbar Javanfekr, just as he was giving a news conference to protest against the one-year jail sentence and three-year ban on working as a journalist that a Tehran court had imposed on him the day before.
Javanfekr is also a media advisor to President Mahmoud Ahmadinejad, who is currently embroiled in power struggle with the Supreme Leader, Ayatollah Ali Khamanei,
The raid was conducted in a violent manner and the police did not hesitate to use tear gas on theIRNA journalists who were there to support Javanfekr. According to an IRNA statement, "the director of the newspaper Iran, Mosayb Naimi, and several journalists were wounded or arrested" during the raid. Naimi was released hours later. It is not yet known what happened to the other detained journalists.
Javanfekr was himself detained and handcuffed, but was released following President Ahmadinejad's direct intervention.
A court sentenced Javanfekr to a year in prison on 20 November in connection with a controversial supplement about the chador that the newspaper Iran, which Javanfekr used to run, published on 13 August.
A two-month suspension was meanwhile imposed on Etemad on 19 November because its latest issue including an interview in which Javanfekr was very critical of many of Ayatollah Khamenei's close supporters including prosecutor general Gholam Hossein Mohseni Ejehi, intelligence minister Heydar Moslehi and parliamentary speaker Ali Larijani.
In the interview, he protested against the harassment of certain close Ahmadinejad supporters, saying: "Keeping prisoners in individual cells is forbidden under Iranian law." He also said the Ahmadinejad administration was not responsible for the mistreatment of detainees and did not control the intelligence ministry. Now one of Ahmadinejad's staunchest supporters, Javanfekr used to be a senior intelligence ministry official and a member of Ayatollah Khamenei's office in the 1990s.
This is the second time that Etemad has been suspended in the past 20 months. Previously suspended on 1 March 2010 on the orders of the Press Licensing and Surveillance Commission, an offshoot of the Ministry of Culture and Islamic Guidance, it was allowed to resume publishing on 19 June 2011. Edited by Elyass Hazrati, a former parliamentarian and Revolutionary Guard, commander, Etemad supports the reformists.
"Etemad's crime was to publish comments by a presidential adviser, a government official, criticizing other government officials," Reporters Without Borders said. "The judicial system ordered this newspaper's closure for 'publishing false information.' Although it was the head of the government news agency IRNA who accused the government and former officials of torture, it is the reformist newspaper that is punished. Independent newspapers and journalists are the real victims of this power struggle within the leadership."
Rahman Gahremanpour Bonab, a pro-Ahmadinejad journalist who worked for Hamshahri Diplomatic and Tehran e Emrooz and as a researcher at a government strategy centre, was arrested on 1 June on a spying charge and was placed in Tehran's Evin prison. He was arrested at the same time as three Turkish university academics who were freed 13 days later. There has been no news of Benab since his arrest.