Amnesty International
Freed Iranian doctors say Amnesty International campaign gave them hope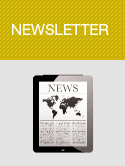 ‍Amnesty International
November 18, 2011
Newsletter
Iranian doctors Arash and Kamiar Alaei, imprisoned for their internationally renowned work on HIV/AIDs, were at a low point when they heard of Amnesty International's campaign to free them.

It was the autumn of 2008 and, after four months of interrogation or solitary confinement in Tehran's Evin prison, they feared they had been forgotten.

The brothers - now free and recently reunited - said the news of the campaign by Amnesty International and others gave them hope.

This week they wrote to thank the organization. "As a result of your support, we are now free and we are safe," they said. "When we got the message about your campaign through our family, it was like getting new blood that warmed our hearts and gave us energy to be strong, to tolerate the situation, and not to become broken."

The brothers were reunited in the United States recently after Arash - sentenced to six years imprisonment - was freed from jail following a pardon issued to mark the religious festival of Eid al-Fitr at the end of August. His brother Kamiar was released in 2010 after serving two and a half years of a three year sentence.

Both had been convicted of "co-operating with an enemy government". Neither had been politically active. The prosecution is said to have cited the brothers' participation at international AIDS conferences as part of their scheme to provoke a so-called "velvet revolution" in Iran.

Amnesty International considered them prisoners of conscience, jailed because of their ground breaking work with US institutions in the field of HIV/ AIDS treatment and prevention.

In media interviews since Arash's release, the two brothers revealed how they had continued their health education work while in prison. They taught fellow prisoners about health and hygiene, encouraged them to exercise and worked to improve conditions in prison kitchens.

In their letter to Amnesty International they said, "We learned from our prison experience that if you believe in what you are doing, you must continue your work, whether or not the work is appreciated by your government….and you must do this until the last moment of your life."
The Alaei brothers now plan to continue that work outside Iran. They're hoping to set up an interdisciplinary centre for health and human rights at the State University of New York at Albany, where they both now work. They will also seek to campaign on behalf of the many political prisoners who remain in prison in Iran.

As they explain in the letter: "Thanks to your efforts, we are rejoicing at being reunited and we want to extend your advocacy by being the voice of the voiceless for others who may face a similar situation to ours. This is at least one way we can pass on the kindness you have shown to us…. from the bottom of our hearts, we thank you for campaigning for our freedom."

Many prisoners of conscience – such as lawyer Nasrin Sotoudeh, Kurdish human rights defender Mohammad Sadiq Kaboudvand, journalist Ahmad Zeidabadi and student activist Behareh Hedayat, are languishing in harsh conditions in overcrowded Iranian jails. Amnesty International is calling for the immediate and unconditional release of all prisoners of conscience in Iran.