Reporters Without Borders
CONTROLLING NEWS AND INFORMATION TO CONTROL THE COUNTRY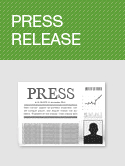 November 14, 2011
Press Release
Three journalists have been arrested in Iran in the past three days: first Kuwaiti TV reporter Adel Al-Yahya and cameraman Raed Al-Majed in the southern city of Abadan on 11 November, on charges of spying and entering the country illegally, then Iranian journalist and documentary film-maker Hassan Fathi the next day in Tehran, for giving an interview to BBC Persian.
Reporters Without Borders condemns these arrests as well as the systematic harassment of detained journalists' families. The Iranian authorities regard journalists as the enemy, as people to be silenced, whether they work for Iranian or for international media. "We call for the immediate release of all imprisoned journalists and netizens and an end to the harassment of the families of those detained," the organization said.
Fathi was arrested a few hours after giving an interview to BBC Persian about the local population's fears as a result of a mysterious explosion earlier that day at a military base near Tehran, which left a toll of 17 dead and 18 wounded.
According to Fars, a government news agency linked to the Revolutionary Guards, he has been charged with spreading false information and upsetting public opinion. Fars accused him of being "an Iran-based collaborator with the British TV station who, in his interview, supported the comments of enemy countries."
No law bans journalists from giving interviews to foreign media. But, in December 2008, then minister of culture and Islamic guidance Mohammad Hossein Safar-Harandi announced that the newly-launched BBC Persian was banned in Iran. At the same time, he announced that Iranian journalists were forbidden to work for any foreign media.
Finally, police chief Gen. Esmail Ahmadi Moghadam warned on 21 October that "collaborating with VOA and the BBC is regarded as helping enemy intelligence services."
The two Kuwaiti journalists, Al-Yahya and Al-Majed, work for Al-Adalah, a Kuwaiti TV station owned by Mahmoud Haider, a Kuwaiti Shiite businessman who is a regarded as a supporter of Iran.
According to the Iranian Arabic-language TV station Al-Alam, they were arrested for "espionage activities" but this was denied by a Kuwaiti official reached by Agence France-Presse. "The two men work for a privately-owned TV station and were making a programme of a social nature," he said, stressing that they had entered Iran on a visa. Contacts were under way with the Iranian authorities with a view to obtaining their release, he added.
The families of imprisoned journalists meanwhile continue to be threatened. Relatives of detainees are often victims of physical and verbal attacks and insults by court officials and prison officers. These premeditated acts are an extension of the pressure that is put on the prisoners themselves.
The journalist Jila Bani Yaghoob, who is the wife of the detained journalist Bahaman Ahamadi Amoee, and fellow journalist Mahssa Amrabadi, the wife of the detained journalist Masoud Bastani, have repeatedly been harassed by intelligence ministry officials and various revolutionary courts.
Both have been sentenced to a year in prison for various activities including "being in contact with the families of other prisoners," and are likely to be arrested at any time to begin serving their sentences.