Reporters Without Borders
REGIME URGED TO END REPRESSION, FREE ALL DETAINED JOURNALISTS AND BLOGGERS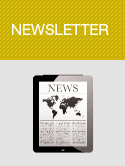 September 6, 2011
Newsletter
Despite some conciliatory gestures, the Iranian authorities continue to crack down on the media and journalists, closing the weekly Shahrvand Emrouz and the daily Roozegar yesterday. Reporters Without Borders condemns the suppression of free speech and peaceful demonstrations in the northwestern cities of Urmia and Tabriz and the arrests of netizens and journalists.
The Commission for Press Licensing and Surveillance, the censorship arm of the Ministry of Culture and Islamic Guidance, ordered Shahrvand Emrouz's closure for "insulting the country's leaders" and because, according to the commission, it was only permitted to cover cultural and social issues.
Launched in March 2007 by Mohamad Atrianfar and previously suspended in November 2008,Shahrvand Emrouz had resumed publishing in July with new staff.
Roozegar, which had resumed publishing in February 2010 after being banned in 2007, was banned again today on the orders of prosecutors for "anti-government propaganda" and "covering confidential matters."
The demonstrations in the cities of Urmia and Tabriz and other cities in the northwestern province of Azerbaijan began two weeks ago in response to parliament's refusal to examine a bill for the protection of Lake Urmia, a slowly-disappearing lake that is classified as a Biosphere Reserve by UNESCO. The police and Revolutionary Guards have been using violence to disperse the protests although they have been peaceful.
Around 100 people have been arrested including netizens and journalists. Rahim Gholami, who writes for several local newspapers, was arrested along with a number of activists in Ardabil on 30 August for taking part in one of the protests. Gholami has been arrested several times in the part. Sentenced to a year in prison by an Ardabil court on a charge of anti-government propaganda, he was last released on 15 October 2010.
Faranak Farid, a writer and translator who contributes to the Feminist School website, was arrested on 3 September in Tabriz. No official reason was given for her arrest.
While hailing the release in recent weeks of dozens of political prisoners, including two bloggers, under a pardon by the Supreme Leader for the end of Ramadan, Reporters Without Borders calls for the unconditional release of all the 25 journalists and 16 netizens still detained in Iran, which continues to be one of the world's biggest prisons for the media.
Most of the prisoners released under the pardon were already nearing the end of their sentences or qualified for parole under Iranian law. This was the case with the two netizens, Mohammad Pour Abdullah and Amir Aslani, and the journalist, Kivan Farzin, who were released on 30 August.
The editor of the blog Pishro (Avant-garde), Abdullah was arrested on 12 January 2008 and was sentenced by a Tehran revolutionary court on 14 December 2009 to six years in prison on charges of anti-government propaganda and activities against national security. Another Tehran court reduced this to three years on appeal two months later. Prisoners who have served half of their sentence may be released on parole but Abdullah's parole request was rejected on 12 January 2010.
Aslani, a student and CEO of an information technology company was arrested by plain-clothes men outside his office on 8 August 2008 and spent more than 250 days in solitary confinement in Tehran's Evin prison. He was sentenced to four years in prison for "sending emails."
Farzin, a journalist with the newspaper Farhangh e Ahangh, was arrested on 5 January 2010 and was sentenced by a Tehran revolutionary court to two years in prison for activities against national security.