Victims and Witnesses
LETTER FROM TWO PRISONERS TO THE RRESIDENT OF THE ISLAMIC REPUBLIC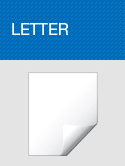 The Newspaper Enqelab- e Eslami
January 13, 1981
Letter
Peoples' Report to the President, A Letter from the Qasr Prison
In the Name of God
Your Honour: with respect, we, Morteza Karbassi Zadeheh Esfahani, and Sadr-el-Deeneh Moshkati, would like to inform you that we were visited by Houshang Asaad on the 2nd of this month, Sharivar, in our offices. He stated that Mr. Khalkhali (religious judge heading the Narcotic Section of the Islamic Revolutionary Tribunal) has asked for us. We asked for what reason, because Mr. Khalkhali is concerned with narcotics. He said that it is because of the "coup d'etat" (an alleged plot against the regime)...
Barely two minutes after we were introduced to the Court headed by Khalkhali, someone, by the name of Mohammed Rezvani, told us to say our last prayers (make our wills) because we were both sentenced to death. He then took us to Khalkhali's room and whispered something for a while and then took us out of the room. He told us that "Aqa" (Sir in Persian and in this case referring to the religious judge) has ordered our execution and it must be carried out. He did not say more. We both pleaded and cried a lot and as if this mental torture was not enough, he slapped us so hard that we both passed out.
After regaining consciousness, he said that if we don't want to be executed Sadr-el-Deeneh Moshkati must pay ten million toomans (then equivalent of several hundred thousand dollars) and Morteza Karbassi must pay five million toomans so that they can let us go. He then gave us a week. Neither myself nor any of my relatives could provide such large amount of money. He called us several nights to threaten that the execution order had to be carried out because they had not yet received the money. ... we begged for more time. Finally, pressed by my relatives and some of their own people, they agreed to bring the amount down to two million toomans for Sadr-el-Deen Moshkelati and one million toomans for Morteza Karbassi. They promised they would free us upon the reception of the money.
After several weeks, these large sums were gathered thank to people in Isfahan who mortgaged their homes to borrow money from the bank. The sums were delivered to Mohammed Rezvani in person, so that he would release us. But he sent us back to prison and the matter made the headlines nationwide (the Islamic Revolution newspaper dated 8/9/59, "Two Isfahani Merchants").
After five months, no one has asked us any question and we are still in the Qasr prison No. 3 without knowing anything about our status.
We hereby request the Honorable President to order an investigation into our cases, the reimbursement of our money, and the rehabilitation of our honor and reputation.
Respectfully,
Sadr-el-Deeneh Moshkati and Morteza Karbassi Zadeheh Esfahani.
---
Source: The Islamic Revolution Newspaper, 13 January 1981
Page 3.