Amnesty International
Iran must drop 'eye for an eye' retribution after acid-blinding pardon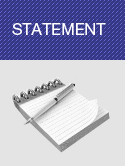 August 1, 2011
Statement
The case of an Iranian man who escaped judicial blinding by acid due to a last-minute pardon yesterday, underlines the need for Iran to drop 'eye for an eye' retribution punishments, Amnesty International said today.
Majid Movahedi was sentenced to "retribution in kind" (qesas) in 2008 after he poured a bucket of acid over Ameneh Bahrami, who had rejected his marriage proposal several times.
Bahrami had consistently demanded retribution for her injuries, but officially pardoned her attacker in exchange for compensation on 31 July hours before the blinding was due to be carried out in a Tehran hospital.
"Majid Movahedi committed a horrendous act which has ruined Ameneh Bahrami's life. The state has a responsibility to bring him to justice, and to ensure that Ameneh Bahrami receives recompense for the damage done to her," said Hassiba Hadj Sahraoui, Amnesty International's Deputy Director of Middle East and North Africa.
"But deliberate blinding inflicted by a medical expert is a cruel punishment which amounts to torture, which is prohibited under international law."
"The Iranian authorities should review the penal code as a matter of urgency to ensure those who cause intentional serious physical harm, like acid attacks, receive an appropriate punishment - but that must never be a penalty which in itself constitutes torture," said Hassiba Hadj Sahraoui.
Amnesty International is also calling on Iran's police to take women's complaints of harassment and violence seriously.
Amnesty International and Iranian women human rights defenders have long demanded that the authorities review their procedures to ensure that women at risk of domestic or other violence receive adequate protection.