Victims and Witnesses
Iran: Violation of the Right to Education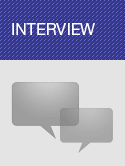 ABF
June 10, 2011
Interview
Navid Khanjani is a human rights activist, focusing on minority rights; one of the founders of the "Society against Educational Discrimination" within the "Committee of the Right to Education" (established November 28, 2009); and a member of the "Committee of Human Rights Reporters". He was banned from continuing his education due to his Baha`i faith, as other followers of the Baha`i faith have experienced in Iran.
Mr. Khanjani was arrested at his father's house in Esfahan on March 2nd 2010 and transferred to Evin Prison. Of the 65 days he spent in detention, 25 were spent in solitary confinement. During this time period, he was deprived of legal assistance of his lawyer. He was beaten several times and went on a hunger strike in order to protest the bad conditions of his detention and the prison authorities' failure to respect his rights as a defendant. He was also under pressure to record video interviews to confess against himself. Finally, he was released on $100,000 bail. He went on trial on December 20th 2010, in Branch 26th of Islamic Revolutionary Court, headed by Judge Pir Abbasi. Navid Khanjani was charged with "acting against national security," "propaganda against the regime," "disturbing public order," libel, founding the Baha'i Education Rights Committee, and for being a member of two human rights organizations: the Committee of Human Rights Reporters (CHRR) and the Human Rights Activists (HRA). He was sentenced to 12 years in prison and a monetary fine. On May 31, 2011 he was release on $100,000 bail, and is waiting for the decision of the Court of Appeals. This has been the harshest sentence given to a human rights activist since the Islamic Revolution.
Mr Khanjani was interviewed by the Abdorrahman Boroumand Foundation (ABF) on April 17th, 2009. The following statement is drawn from the interview. the contents of which follows.
Legal Basis of Deprivation Baha`is of Their Right to Education
After the [1979] Revolution the universities were closed for a while. Then [from 1980-1982] we had the Cultural Revolution. After that, Baha`is were not permitted to take the [university] entrance exam since it had a column [were one specified their religion], and the only [the available choice included] recognized religions. In the [Islamic Republic] Constitution, the Baha`i Faith is not recognized as a religion. As a result, Baha`i students couldn't take the exam until 2004. In 2004 [the mandatory] religion question was removed from the form and it was substituted with the choice of religious studies. This meant that they were asking which religion you were going to study. Baha`i students did not have a problem with this, and they would say Islam.
[Before 2004], the problem was limited to university exams but there was not a problem in the registration form. The students went to school. There was some harassment, but there wasn't a law stopping them [from going to school]. In schools they insulted and humiliated us. In secondary school, they expelled us from the Islamic religious instruction class. They forced us to attend the mass prayer. There were many such tensions. For instance, we were not allowed to register in certain good and reputable schools [even if our grades were good, for example], Ejeyi School in Esfahan. They didn't register us in these schools. And if they did, there were always problems.
There was not a statute or a regulation that would enable them to expel the students from school. If you study the Constitution you cannot find any provision that can be the basis for denying the right to education, even if you consider Baha'is as criminals. If they are criminals they can be arrested, but they cannot be denied this right.
Denying Baha`is the right to education was based on a directive by the Cultural Revolution Council, issued in 1991. This directive states that Baha`is do not have the right to education. It is written by Mr. Golpayegani and is signed by [the Supreme Leader] Khamenei during the Cultural Revolution. It is an [internal] law that has never been announced [which] says that Baha`is do not have the right to higher education. They can only study up to the university level. Some claim that this directive no longer exists. [But] it has been published on several websites and shown several times. This is a directive which they refer to unofficially, but it has never been publicly announced by a governmental source. It is used, but it doesn't formally exist.
Regarding this directive, we did some research, and this was the result: You can go to the website of the Cultural Revolution Council, and you will see that there is no such directive. We can give you the number of this directive. There are confidential letters from the Ministry of Sciences in which it is stated that based on the directive with a specific number and date, Baha`is do not have the right to education. This directive is written by Mr. Golpayegani. If you search for the number of this directive in the official website of the Cultural Revolution Council you will see that such a directive does not exist. This doesn't add up, because a law cannot be confidential, and they have not announced another directive publicly. Only a series of confidential letters have been exchanged. They all exist. I can send these letters for you to see.
In 2004, a number of us participated in the national entrance examination. One of us had the highest rank in humanities. Another had the 8th highest score. We had several [people] rank in the one and two digit range. One of us, Mr. Aqdasi, had the highest rank in mathematics. Ms. Mehr-sima Haqiqat Mahlabani had the highest score in languages. Ms. Fada Mahmudi ranked 14 and Holaku Rahmanian ranked 54 in mathematics. All of these were announced. After a few days they suddenly erased all of these scores. Then they suddenly inserted Islam as the Baha`i students' religion on the registration forms. Because of this, none of us were able to register. In the 2004 and 2005, on the secondary from, which is issued after the applicant receives his or her score, and where the applicant choses his or her major, the religion 'Baha`'i' was declared 'Islam'. Therefore, none of the Baha`i students chose their majors. In 2006, Baha`is were allowed to attend universities for the first time. This happened because, unlike the previous years, their religion was not listed on the form. Therefore, Baha`i students were able to register and many Baha`is were able to go university after more than twenty years. After all these years, these students - I think more than a hundred - were allowed into universities. These hundred-odd students were gradually expelled in small numbers. Some after one term, some after one week, some after two weeks. Ninety percent of these students were expelled. We took the entrance examination in 2007 and 2008 as well. But we wouldn't receive the results. After the 2007 exam, about 800 Baha`i students were given the notice that their files were incomplete, which means that they were not given their scores.
They sent us on a wild-goose chase. For example, they would say go to the examination board and speak with Mr. Nourbakhsh. When we went to Mr. Nourbakhsh. he would tell us to go to the Ministry of Sciences and talk to Mr. X or Y. They passed us back and forth between these officials and no official answer was given. They didn't give any written documents to those who were expelled. Yet, some were able to obtain their written expulsion orders by following up steadily. They continued until they received their expulsion orders, which stated that they were expelled because of being Baha`is. Orders came from Ministry of Intelligence....[Those who were] expelled from Esfahan University received expulsion orders which indicated that they were expelled by the order of Ministry of Intelligence, the examination board, and the security division of the Ministry of Sciences. These orders stated that these students do not have the right to education and they are expelled.
Regarding those who have been recently expelled, three of them, all my friends, were expelled from Sahand University. Nine were also expelled from Shahid Bahonar University in Kerman. They were all expelled solely for being Baha`is.
Sahand students were expelled late last year. They are still pursuing [their expulsion orders], but they don't have any written documents. Now they [authorities] hardly issue anything in writing, and they avoid it as long as they can. A few students were able to obtain a document in writing, but most students were not able to do so. For instance, Sahand students saw their student online accounts shut down, so that they were not able to choose their academic field of study. When they went to Sahand University to inquire about their account closure they were stopped at the door and they were told that they were not allowed on university grounds, not even in the university courtyard to meet their classmates. They were told that they should go to Tehran and inquire with the Examination Board, since this had been an order issued from the central government. Further, they were told that they should not remain on university grounds, and that there will be consequences if they do so. Those students were threatened and felt that they couldn't do anything there. When they went to Tehran, the intelligence unit of the Ministry of Sciences told them that this issue was not in its jurisdiction, and that they should go to the intelligence unit of Tabriz University. They sent our students on a wild-goose chase by doing this. After pursuing their case for a while, the students got tired and gave up. Many give up going to university. Many leave Iran, and many give up pursuing this issue because it is dangers. But some who continuously pursued this issue were finally able to get written dismissal letters.
Baha`i Students' Committee and Efforts to Eliminate the Ban on University Studies
After all this, the denial of the right to education continued in 2007 and 2008. We have established a committee [in March 2009], the Baha`i Students' Committee. We estimate that there are about 15,000 Baha`is who were deprived of education from the beginning of the [1979] Revolution until now. Our committee now has more than 3,000 members. We have scheduled our first meeting to take place on May 5th in three cities-Esfahan, Tehran and Shiraz. We will have our meetings 15 days from [today, April 17, 2009] with at least 200 participants. They won't give us permits. But we will have these meetings.
I am responsible for the Baha`i Students' Committee, and these meetings will take place. We will work on its news coverage. We haven't had an official meeting yet. Baha`i students have never done this independently. This is the first time after the Revolution that we are getting together to hold such a meeting.
For now our meetings take place at the committee level. It is possible to hold other sorts of meetings as well. There was a meeting regarding all who were barred from universities, and Baha`is took part in that as well. This is not an issue. If others are willing to participate we can cooperate as well.
A number of our teachings and principles are considered challenges to the system by the government. They are essentially in contrast with this system, but we don't oppose the government. Although there are some teachings that we will not compromise on, Baha`is will not engage in anti-government activities.
Baha`i students do not have enmity with the government. They are not barred from education because they are fighting the government. Also, there is no codified law, and that directive is unofficial. We are trying to find a good resolution for this issue. So far they have let us take the entrance examination and enter the university. [However] these activities can result in expulsions.
We have several friends-[non-Baha`i] individuals who support us. There's Mr. Rafee`i, Mr. Bateli. We have some long-time friends who are still assisting us. There are several friends who are leftists like Mr. Alireza Davoodi. There is also Mr. Majid Tavakoli and his friends and some friends from Islamic Associations of Amir Kabir University. Our cooperation has its limits, [however] as we have religious boundaries. These boundaries are clear. We cooperate with then in accordance with our boundaries, and we are good friends.
We spoke with Mr. Karoubi a few days ago. We will go to see him again tomorrow or the day after tomorrow. Mr. Karoubi was supportive and gave us some promises, and he asked us to tell him what we are demanding, so that he can see whether he can reach an agreement about an action plan or not. He fully supported us, but not in writing. He supported us orally. But we will go to see him tomorrow to get his support. I mean, we want him to declare his position officially, and to clearly state where he stands. But even before him, there were some others. There was Mr. Rahbar, for example, who is a member of the parliament. He wrote a letter for us. He is the head of the clerics' caucus in the parliament, and also the most senior member of the parliament. He addressed me and another activist, and he wrote at the bottom our letter in our defense. He also wrote to the Ministry of Sciences and the Examination Board and asked them about the reasons for the denial of our rights, and also requested that they address our situation. He told us, orally, that no one should be dismissed from the university on the account of being a Baha`i. We told him that, well, do you agree that this is what the law says? He said that yes, according to the law, we agree that a Baha`i is not deprived from the right of education on the account of being a Baha`i. Under the letter in which we had explained our situation, he wrote that no one should be deprived of their rights, and he asked that our situation be addressed. He told us to go pursue our rights, and that he was certain that our dismissal was not due to us being Baha`is.
We have found some letters that were exchanged during Khatami's administration between Mr. Abtahi and other Vice Presidents and advisers. In these letters these individuals were arguing about why Baha`is are denied the right to education, and they were saying that this issue has to be resolved. They argued and they were able to resolve some issues. [As a result,] Baha`i students were able to take the Entrance Examination. [We believe that] this issue [of the right to education] can be resolved because Baha`i students are not political. They are not fighting the regime. They are busy with their work. Their only crime is being a Baha`i. This can be resolved easily.
Eventually Dr. Jamshidi, the person in charge of parliamentary affairs in the Ministry of Sciences, wrote a letter to the Minister of Sciences and the Examination Board, requesting that our situation be addressed. This is the letter we found, which I mentioned previously. That letter was also in our file. With some difficulty, we took that letter out of our file, and in coordination with other students, we sneaked that letter out from the Ministry of Sciences. Because of that letter, we have faced [many] problems and it is not over yet. In that letter, it is clearly stated that by the order of the Ministry of Intelligence and the intelligence unit of the Ministry of Sciences, these men do not have the right to higher education due to being Baha`i, and they should be dismissed. They also had thanked Dr. Jamshidi for his follow-up but told him not to pursue this any longer.
The Government`s Reaction to Students' Activities
These [Committee] meetings are unprecedented, and we cannot predict how they will confront us. But I'm one hundred percent sure that they will confront us, as they have confronted us up until now. I personally resided in Esfahan, but I can no longer stay there. Bow I live in Tehran, staying with different friends. I don't have a permanent residence. The central intelligence unit raided my father's office. They once raided our home. It is quite arbitrary. For example they went to my father's office under the name of the Office of Public Buildings and searched everywhere. They questioned all the workers, and they said they were from the police department. When my father and my brother went to the police department, they said that they had come from the intelligence unit. A person who was familiar with what had happened said that they had come from the intelligence unit for another purpose, and they were not from the police. He had told my father that it wasn't because he was a Baha`i, but for the activities of his son.
Yesterday morning- two days ago-they raided his office. They came to our home about a week ago, but nobody was home. We didn't disseminate any news about this. I'm not accessible to them. But they have summoned my brother. He has to go on Sunday, which is two days from now. He has been told to go to the police department to provide some information. It is strange because if this is coming from the intelligence unit they should summon him to the intelligence unit. They have summoned my brother to the police department. Now many think that they want to put us under economic pressure. Now we have to see what happens. [I have been going from place to place] for a long time. But in the last week it [the intelligence ministry's pursuit of me] has intensified. This week I can no longer stay in one place.
On December 16th 2008, after I followed up with the Ministry of Sciences, I was detained along with another activist. Intelligence officers swarmed and arrested us. They detained us and questioned us for ten hours, and they eventually found the letter which we had sneaked out of the Ministry of Science. They eventually let us go while threatening us if we published that letter or the letter stating that the order [to deny Baha'is education] was given by the Ministry of Intelligence and the intelligence unit of the Ministry of Sciences solely because of being a Baha`i. They told us that if you publish this letter, you will be jailed between 6 months to two years. They also insulted us, humiliated us and said everything imaginable during those 10 hours. Even one person came and spoke to us, and then he put a sheet of paper in front of us and told us to give them the letters along with a written promise that we would no longer pursue this issue. In exchange, he said, they would allow the two of us to go to university. We didn't accept this, and we said that if the right to go to university is to be accorded, it has to be accorded to everyone. It is not just the matter of the two of us. We told them that if you promise to resolve this issue for everyone, we will promise to cease our activities. We don't have any other problem. In exchange for that right, we will hand you the letters in our possession, and we promise you to end our activities, provided that you let all of the students who have been expelled in the recent years, and those who will take the entrance examination in 2009, to enter the universities. He did not accept. In the end, he said that you are temporarily freed as long as those letters are not published.
I am not the only member of the [Baha`i] community who is under pressure. The entire Baha`i community is under pressure. My great uncle is imprisoned in Evin Prison. He is one of administrators of the Baha`i community, and he has been in prison for about a year, and his future in uncertain. He is at the center of the storm without being given a sentence. All family members are facing challenges one way or another. It is not only me and my family. All Baha`i families in Iran face these issues. Currently there are about 50 Baha`is in jail with uncertain futures. The latest numbers, which came from us, was published on the Human Rights Activists' website. In that list there are thirty names. But, for example, ten people have been summoned recently in Mashhad. That's ten people, and only in Mashhad or, for instance, Esfahan. In some cities-Shiraz is another example-there were new arrests. It takes a while for some news to be disseminated, and then they also wait for a few days to see what happens. They wait two or three days. That's the nature of our numbers. There are some who are released temporarily. There were about seven who were arrested in Tehran. They are temporarily freed on bail. We didn't count these persons on our list. We only counted those who have received prison sentences. There are some with suspended sentences. We didn't count any of these.
There are thirty or more who are currently detained, have been sentenced, or are serving their sentence. [None of the students who have pursued their expulsion] are currently detained. But Parham Ardeshir, who studied nuclear physics at Bu Ali Sina University, was harassed a lot. This was two years ago. He didn't pursue his case a lot. After his dismissal, however, there was unrest at the university. They raided his sister's residence, and he was in hiding for a while. Slowly the situation calmed down, and now he is living his life. These issues exist for everyone. But there is no one in jail at this time. The follow-ups have not been that intense.
For 25 years Baha`i students were not allowed to take the entrance examination. The students would reach the hurdle that is the entrance examination. They couldn't take that exam, and their education was stopped there. Some left the country. Some gave up education altogether. There are statistics about the Baha`i community's youth. All the youth faced this. Since 2004, when Baha`is were able to take the examination, between 1,000 to 1,300 or 1,400 individuals were denied the right to education. By considering these numbers you can get a rough estimate. In 2007, when the official numbers were released, there were 800 persons who were told their files were incomplete. About 400 were able to pass the "incomplete file" hurdle. They were able to register. About 90% of them were identified after registration and were dismissed. The remaining 10% who actually started their studies at universities were gradually dismissed.
[The situation] has changed a lot. At least it has changed on the surface. At the minimum things have changed on the surface, for example in how they treat us when we meet. In the past, when a number of Baha`i administrators had gone to meet the authorities, one of the clerics had literally turned his back on them. These Baha`i administrators had gone to talk about the education issue. He didn't even look at them. He told them to get out of his office immediately. He threw them out. A few days later they were all executed. Well, obviously, now we went and spoke with Mr. Karoubi. He gave us some assurances. One of the members of the parliament spoke with us in a supportive way, and he also wrote letters for us. Those letters exist. These events and these changes have happened. Now, it is to be seen if these will lead to any real changes and whether this issue can be resolved. We are doing what we can.