Human Rights Watch
Human Rights Watch Condemns Detention of an Iranian Dissident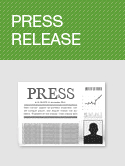 September 8, 1998
Press Release
Human Rights Watch today condemned the imprisonment of Mr. Abas Amir-Entezam, the former Iranian deputy-prime minister, following the apparent enforcement of a previously suspended life sentence.
Amir-Entezam was sentenced to life imprisonment in 1979 on charges of spying for the United States after a trial which fell far short of international standards of fairness. In 1996 he was released from prison and his life sentence was suspended.
As a long serving political prisoner in Iran, Amir-Entezam witnessed mass executions and other gross violations of human rights. He had spoken out frequently in the foreign press, criticizing those violations.
On September 8, 1998, Amir-Entezam was detained at his home in Tehran following an interrogation earlier that day at court. The written summons cites "defamatory statements" he allegedly made about the former director of Iranian prisons, Assadollah Lajevardi, who was assassinated on August 23. Following the death of Mr. Lajevardi, Amir Entezam publicly condemned prison conditions and the treatment of prisoners in Iran during the period Lajevardi was in charge.
On September 9, the court ordered Amir-Entezam's release from detention, but when his wife went to meet him at Tehran's Evin prison, she was told that the previously suspended life imprisonment sentence was now being reinforced. No further explanation was given for Amir-Entezam's continuing detention and he has not been permitted to meet with his lawyer.
"Amir-Entezam is being punished for his statements exposing harsh conditions in Iranian prisons and the widespread use of torture," said Hanny Megally, executive director of the Middle East and North Africa Division of Human Rights Watch. Megally called for his immediate and unconditional release. "If legal proceedings are to be brought against him for any reason," Megally said, "they should take place in public, and Amir-Entezam should be accorded all the safeguards to which he is entitled under the law."