Human Rights Watch
Iranian Writer Escapes Possible Murder Attempt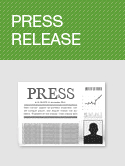 December 15, 1998
Press Release
Rights Group Welcomes New Committee to Probe Murder Spree
An Iranian writer escaped an apparent attempt on his life on December 13, the latest in a spate of killings of Iranian intellectuals and opposition figures.
Akbar Ganji, the editor of the recently-banned weekly newspaper Rah-e No (New Way), was approached by two unknown men as he was leaving his office in Tehran at 6:10 p.m. local time on December 13. Ganji had been held incommunicado for three months in early 1998 for criticizing government policies.
The men asked him, "Where can we find Akbar Ganji?" Ganji, realizing that they represented a danger, did not identify himself but asked them who they were. After a brief exchange the two men ran away. In the current threatening atmosphere for Iranian writers, Ganji is in no doubt that the encounter put his life in danger.
Human Rights Watch welcomed President Mohammad Khatami's announcement on December 14 of a special committee to investigate the killings. In the last four weeks, five Iranian writers have been killed, and several outspoken writers and opposition figures have been threatened.
"President Khatami has encouraged writers and opposition figures to speak openly," said Hanny Megally, executive director of the Middle East and North Africa division of Human Rights Watch. "Now he has a clear obligation to protect them."
On December 9, Mr. Jafar Pouyandeh, a translator and writer, disappeared while on his way to a meeting of publishers in downtown Tehran. His body was found on December 13 in a Tehran city morgue. According to his family, Mr. Pouyandeh was apparently strangled, although no autopsy has yet been carried out.
Human Rights Watch also welcomed the pledge on December 14 by Ayatollah Ali Khamenei, Iran's supreme leader, to do everything possible to halt the killings. "Khamenei's intervention is important" said Megally. "But we now need to see him back the words up with deeds." Megally noted that Mohammad Yazdi, the head of the judiciary, which has been overseeing the investigation of the murders, has not publicly condemned the murders or promised to try to stop them.