Human Rights Watch
Identities of Iran Detainees Must Be Public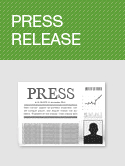 July 18, 1999
Press Release
Iranian Government Should Release Non-Violent Protesters
Human Rights Watch called on the Iranian authorities to release the names of the hundreds of students and others taken into detention following violent clashes last week, and to release those not implicated in any criminal conduct.
Although the violence, between students and civilian groups linked to senior conservative clerics, ended four days ago, arrests have continued.
"The Iranian authorities should officially confirm the number of people arrested and make their names public," said Hanny Megally, executive director of the Middle East and North Africa division of Human Rights Watch. "We are gravely concerned that the fate of hundreds remains unknown."
In a communique issued Sunday July 18, student leaders from the Elected Council of Student Protesters, a coordinating body of Tehran students which has emerged after the clashes, estimated the number of detainees at 1,400. So far there has been no official statement on the number arrested.
Human Rights Watch urged that those not involved in any criminal activities should be released immediately while others against whom there is evidence of criminal conduct should be given fair, public trials with full access to the procedural safeguards required in international law. The organization fears that many of the detainees are being held for exercising their right to nonviolent freedom of expression.
Human Rights Watch said that in addition to arrests during the demonstrations, there were reports of student leaders and journalists being detained from their homes by security forces and paramilitaries working with them. Among those detained are three leaders of the opposition political party, the Iran Nation Party. Khosrow Seif, the seventy-year-old spokesperson for the INP, which has been banned but is still tolerated, as well as Behzad Namazi and Mehran Abdolbaghi, were detained from their homes on Wednesday July 14. The founders of the INP, Darioush and Parvaneh Forouhar, were murdered in their Tehran home by agents linked to the Ministry of Information in November 1998.
Human Rights Watch also urged the Supreme National Security Council to make good on its pledge to carry out an independent and public inquiry into the assaults and killings of students which took place at Tehran University in the early hours of Friday July 9, 1999.
Human Rights Watch said it remained deeply troubled by the involvement of violent semi-official civilian groups in suppressing nonviolent protest and threatening proponents of reform.
"Government security forces are supposed to protect citizens from these unaccountable groups, not act in collusion with them," said Hanny Megally. He urged that those involved in such activities be identified and prosecuted.