Human Rights Watch
Iran: Revolutionary Court Death Sentences Condemned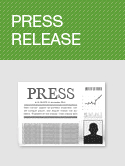 September 13, 1999
Press Release
The head of Tehran's revolutionary Court has announced that four as yet unnamed people have been sentenced to death in relation to student demonstrations there last month.
The head of Tehran's Revolutionary Court stated on September 11 that four unnamed individuals had been sentenced to death in connection with pro-democracy protests by Tehran University students in July. In an interview with the conservative daily newspaper Jomhouri-Eslami, Hojatoleslam Gholamhossein Rahbarpour said two of the sentences had been confirmed by the Supreme Court. He also held out the possibility of further death sentences among the "thousand arrested" during the protests.
"There are other dossiers with heavy punishments under investigation," he said. Speaking about another case involving several members of the Jewish community arrested on charges of spying for Israel, Judge Rahbarpour said that "the courts had evidence that proved their guilt."
"The real motive in sentencing these four people to death is apparently to punish them for exercising their rights, to set an example and intimidate Iranian students as they return to classes," said Hanny Megally, the executive director of the Middle East and North Africa Division. In addition he noted that procedures in the Revolutionary Courts fall far short of international standards for a fair trial with defendants being denied access to legal counsel and held indefinitely incommunicado in pre-trial detention.
Human Rights Watch said that the evidentiary basis for the detention of those arrested following demonstrations in Tehran and Tabriz, and for the detention of the thirteen Iranian Jews held since March 1999, has never been made public.
"We are very concerned that the thirteen members of the Jewish minority may have been singled out for persecution as a gambit in what is thought to be a struggle within Iran's leadership," said Megally.
Human Rights Watch called for the judicial authorities to immediately release those against whom no evidence of involvement in criminal activities existed. Others, against whom there is evidence of criminal conduct, should be given fair, public trials with full access to the procedural safeguards required in international law. This should include the right to communicate with legal counsel of their own choice. Human Rights Watch requested permission to send international observers to attend any forthcoming trials in connection with the above cases.