Human Rights Watch
Iran Media Crackdown Condemned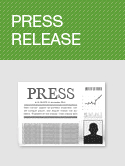 April 24, 2000
Press Release
Top Official Urged to End Punitive Detentions, Publication Bans
In a letter sent last night to Iran's top judicial authority, Human Rights Watch condemned the escalating harassment, intimidation and punishment of the country's independent journalists and publishers.
Just in the last few days, the Iranian authorities have closed down another dozen reformist publications, and thrown more writers and publishers into prison for criticizing the government," said Hanny Megally, executive director of the Middle East and North Africa division of Human Rights Watch.
In April, writer Akbar Ganji and publishers Mashallah Shamsol-Vaezin and Latif Safari have been imprisoned for articles they wrote or published. The Human Rights Watch letter lists the names of numerous others who have been summoned to appear before the press court and other official bodies, beginning with Mohamed Reza Khatami, brother of Iran's president, on March 30.
Megally noted that the crackdown may be related to upcoming run-off elections for those parliamentary seats that were not decided in February. "This crackdown appears to be an effort to punish the vast majority who voted in February for political reform," he said.
The letter was addressed to Sayyed Mahmoud Hashemi Shahroudi, the Head of the Judiciary. The courts and officials which have ordered the closures and prison terms come under his authority