Human Rights Watch
Iran: Fear for Detained Journalist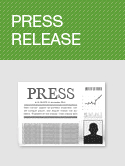 April 27, 2000
Press Release
Release imprisoned writers and publishers
Human Rights Watch expressed its grave concern for the well-being of a detained Iranian journalist, Akbar Ganji, and called on the Iranian authorities to take all necessary measures to ensure his security.
Mr. Ganji has been moved from the relative security of an area of Evin Prison under the supervision of the intelligence ministry (section 209), where he was held with other political prisoners, to an area of the prison under the control of the judiciary.
This section of the prison, known as Rehabilitation Division 8, is used to house serious violent criminals and drug traffickers. Ganji is now believed to be held in a ward with 202 convicted criminals.
During a previous imprisonment in 1996, Mr. Ganji was held in this area of the prison, where he witnessed significant violence between the inmates, including the murder of one with a razor. Human Rights Watch is concerned that Mr. Ganji's security cannot be protected in such surroundings.
Akbar Ganji is also suffering from a lung infection. Tuberculosis is rife in the crowded wards of the part of Evin prison where he is now held.
Akbar Ganji, a prominent staff writer for the daily Fath, appeared before the Tehran Press Court on Saturday, April 22. At the hearing, the head of the court, Said Mortazavi, disclosed ten charges, mostly based on complaints from the joint chiefs of staff of the Islamic Revolutionary Guards Corps (IRGC) and other security agencies. They objected to Mr. Ganji's articles about possible official involvement in the murders of several leading dissidents and writers in late 1998, and in the March 12 attempted assassination of Said Hajjarian, a writer and key adviser to President Mohamed Khatami.
Human Rights Watch calls for the immediate release of Mr. Ganji and the other editors, publishers and journalists imprisoned for exercising their protected right to freedom of expression.