Amnesty International
IRAN, ANNUAL REPORT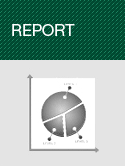 November 30, 1996
Report
Thousands of political prisoners were held during the year, including prisoners of conscience. Some were held without charge or trial; others were serving long prison sentences after unfair trials. There were continuing reports of torture and ill-treatment. The judicial punishments of flogging and amputation were implemented. Several "disappearances" and suspected extrajudicial executions were reported. At least 110 prisoners were executed, including political prisoners, some after unfair trials.
The government, headed by President 'Ali Akbar Hashemi Rafsanjani, continued to face armed opposition from the Iraq-based Peoples' Mojahedin Organization of Iran (pmoi) and organizations such as the Kurdistan Democratic Party of Iran (kdpi), Arab groups in Khuzestan, and Baluchi groups in Sistan-Baluchistan.
In July, Iranian forces attacked kdpi bases in northern Iraq following reports of attacks by kdpi members on Iranian forces inside Iran. In September, following fighting between rival Kurdish factions in northern Iraq (see Iraq entry), tens of thousands of Kurdish refugees fled to Iran.
In December, riots broke out in Bakhtaran (formerly Kermanshah) province following the death in disputed circumstances of a Sunni religious leader, Molla Mohammad Rabi'i. Several people, including a police officer, reportedly died and an unknown number were arrested.
In March and April, two rounds of elections took place for the fifth Islamic Consultative Assembly (ica), Iran's Parliament. Arrests were reported following demonstrations in Tabriz after a local candidate was disqualified. Scores, if not hundreds, of people, including 32 women, were reportedly held at the end of the year. It was not known if they had been tried.
In May, the ica passed an amendment extending the moharebeh (enmity towards God) clause of the Penal Code to include espionage, punishable by a mandatory death sentence. Thousands of prisoners were believed to have been executed under this clause since 1979. It was not clear if the law had come into force by the end of the year. In July, the revised fifth book of the Penal Code (Law on Ta'zirat) came into force. Its provisions appeared to allow the possibility of imprisonment for the peaceful exercise of political or other beliefs while dozens of offences were punishable by flogging.
In January and February, the un Special Rapporteur on freedom of expression and the un Special Representative on the Islamic Republic of Iran visited the country. In April and August, the un Commission on Human Rights and the un Sub-Commission on Prevention of Discrimination and Protection of Minorities adopted resolutions condemning human rights violations in Iran (see Amnesty International Report 1996).
Prisoners of conscience held during the year included Dhabihullah Mahrami, a Baha'i accused of apostasy. He was sentenced to death in January, but the sentence was overturned on appeal by the Supreme Court. He remained detained at the end of the year, apparently awaiting a fresh trial on the same charges before a different court. In August, another Baha'i, Musa Talibi, was sentenced to death for apostasy. He had been arrested in June 1994 in Esfahan and sentenced to 10 years' imprisonment, reduced to 18 months on appeal. Following an appeal by the prosecution, the Supreme Court referred the case to a Revolutionary Court which sentenced Musa Talibi to death. At least 10 other Baha'is were also held at the end of the year, including Bihnam Mithaqi and Kayvan Khalajabadi whose death sentences were confirmed by the Supreme Court in February (see Amnesty International Report 1996). Information was received about the detention of Christians, apparently on account of their religious activities or beliefs. For example, the Reverend Harmik Torosian, of the Assembly of God Church in Shiraz, was reportedly detained in November 1995 and released in late 1995 or early 1996, possibly after being forced to agree not to proselytize nor to allow people of Muslim background to attend his church.
Possible prisoners of conscience included religious figures and their followers. At least three Grand Ayatollahs _ Hossein 'Ali Montazeri, Sayed Sadeq Rouhani and Sayed Hassan Tabataba'i-Qomi _ were said to remain under house arrest, apparently on account of their opposition to certain government policies. At least eight followers of Grand Ayatollah Shirazi and their relatives were arrested during the year, in addition to at least 21 arrested in 1995 (see Amnesty International Report 1996). Most had been released by the end of the year, but at least six remained held without trial. Charges against 11 of them included: forming and belonging to an illegal organization; forgery; helping people leave the country illegally; insulting the Leader of the Islamic Republic of Iran; and disseminating false information. In December, Sheikh Makki Akhound, a follower of Grand Ayatollah Shirazi, arrested in 1994 and sentenced to three years' imprisonment and flogging, apparently in connection with his association with the Grand Ayatollah, was released early (see Amnesty International Reports 1995 and 1996). Ayatollah Ya'sub al-Din Rastgari, a close associate of the late Grand Ayatollah Shariatmadari, was arrested in February. He was held incommunicado for several months and reportedly tortured. He was released in December and believed to have been placed under house arrest.
Former Deputy Prime Minister 'Abbas Amir Entezam, another possible prisoner of conscience arrested in December 1979 and sentenced to life imprisonment on charges of espionage, continued to be held in a guarded, government-owned house in Tehran (see Amnesty International Report 1996), although he was regularly allowed to leave for short periods. Hundreds of political prisoners were reportedly held on charges such as espionage and membership of armed groups. Their fate was rarely known. In September the authorities announced that 41 people in West Azerbaijan had been arrested over the previous five months on suspicion of offences including espionage and "propagating pan-Turkism". The arrest of over 200 "counter-revolutionaries" was announced at the same time. They may have included at least 22 members of the kdpi who were reportedly arrested in August, following attacks by Iranian military forces on kdpi bases in northern Iraq (see above).
Other political prisoners were serving long prison terms after unfair trials. They included supporters of the pmoi; at least 10 members of the Mohajerin movement (followers of Dr 'Ali Shari'ati); members of left-wing organizations such as the Tudeh Party, Peykar, and factions of the Organization of People's Fedaiyan Guerrillas of Iran; supporters of Kurdish groups such as Komala and the kdpi; and supporters of other groups representing ethnic minorities such as Baluchis and Arabs.
Several amnesties were declared during 1996, but no details of those released were made available by the authorities.
As in previous years, political trials fell far short of international fair trial standards (see previous Amnesty International Reports). Trial hearings were often held in camera and, despite official assurances to the contrary, detainees were still reportedly often denied access to legal counsel.
Reports of torture or ill-treatment of prisoners and detainees continued to be received. Most, if not all, of the detained followers of Grand Ayatollah Shirazi were reported to have been tortured. Methods were said to include beatings; burning; prolonged enforced standing; detention in confined spaces; suspension, sometimes from a rotating ceiling fan; exposure to severe cold; shackling the arms in painful positions; and prolonged sleep deprivation.
At least two people reportedly died in custody, possibly as a result of torture or ill-treatment. Kazem Mirza'i, reportedly detained without trial since mid-1994, and Sulayman Ghaitaran, reportedly arrested in August, died in June and September. Both were members of the kdpi. No independent investigations were known to have been carried out into these deaths.
The judicial punishments of flogging and amputation remained in force. In August, the first amputations reported since 1994 took place when six recidivist thieves had their fingers amputated. Other convicted thieves were reportedly forced to watch. Sentences of flogging were reported for a wide range of offences, including some which appeared to relate to the right to freedom of expression. In January, 'Abbas Maroufi, the editor of Gardoon magazine, was sentenced to 35 lashes and six months' imprisonment, reportedly after conviction for "publishing lies", insulting the Leader of the Islamic Republic and publishing poems deemed "immoral". The sentence of flogging was not known to have been carried out by the time 'Abbas Maroufi left the country in March.
"Disappearances" were reported, both inside and outside the country. Faraj Sarkouhi, a magazine editor, "disappeared" in November for about seven weeks while on his way to Germany. The Iranian authorities maintained that he had left the country, but other sources _ including a letter attributed to Faraj Sarkouhi himself _ indicated that he was held in secret detention and tortured. No information was received about the fate of 'Ali Tavassoli who went missing in Azerbaijan in 1995 (see Amnesty International Report 1996).
Several people, including a Christian priest, several Sunni leaders and writers, were killed both inside the country and abroad in circumstances suggesting they may have been extrajudicially executed by agents of the Iranian Government. For example, Molavi Ahmad Sayyad, a Sunni Muslim leader of Baluchi origin, died in unclear circumstances after being arrested at Bandar Abbas airport in January on his return from the United Arab Emirates. His body was found outside the city five days later. He had previously been arrested in 1990 and apparently detained without trial for five years on account of his religious beliefs and perceived close relationship with the Saudi Arabian Government.
In February, two Iranian nationals, Zahra Rajabi, a member of the National Council of Resistance of Iran (ncri), and Abdolali Moradi, an ncri supporter, were killed in Turkey. Reza Mazlouman, a former Deputy Minister of Education under the Shah, was killed at his home in France in May. In September, Mojtaba Mashhadi, a French national of Iranian origin, was reportedly sentenced in France to seven years' imprisonment for having given information on opponents of the Iranian Government to the Iranian intelligence service, apparently for use in planning their killings. Also in September, the trial began in Turkey of a man accused of killing 'Ali Akbar Ghorbani, a pmoi member killed in Turkey in 1992 on the orders of the Iranian authorities (see Amnesty International Report 1993).
The threat of extrajudicial execution extended to many Iranian nationals abroad, as well as to non-Iranians such as British writer Salman Rushdie whose killing had been called for in a fatwa (religious edict) in 1989.
There was a significant rise in the number of executions reported during the year. At least 110 people were executed, some in public, more than twice as many as reported in 1995. As in previous years, the real number of executions was believed to be considerably higher than was publicly reported.
Death sentences continued to be imposed on political prisoners after unfair trials. For example, in July, Hedayatollah Zendehdel, a businessman, Abolghasem Majd-Abkahi and 'Alireza Yazdanshenas were sentenced to death. They were among six men brought to trial in Janu-ary, about seven years after their arrest, on a wide range of charges including espionage, economic sabotage and working to restore the former imperial family. In his report, the un Special Representative on Iran stated after observing one session of their trial that he "was left with the impression that the judge was clearly not a neutral third party between the prosecution and the defence". All were believed to have been executed by the end of the year.
Political prisoners executed in 1996 reportedly included Salim Saberniah, Mustafa Ghaderi, Rahman Rajabi, Molla Ahmad Khezri and Majid Sulduzi (see Amnesty International Report 1996). In June and July, two men and two women were stoned to death in Oromieh and Shiraz after conviction for adultery and murder. Also in June, 12 Dervishes were reportedly hanged in Hamadan for allegedly setting up "centres of corruption".
Amnesty International sought clarification about the fate of detainees and detention procedures from several opposition groups including the ncri, Komala and the kdpi.
Amnesty International repeatedly called for the immediate and unconditional release of prisoners of conscience and for the review of cases of political prisoners held after unfair trials. It urged investigation of reports of torture, sought information about the fate of people said to have "disappeared" and called for investigations into possible extrajudicial executions. It appealed for cruel judicial punishments and death sentences to be commuted and urged against the extension of the death penalty. The government responded to some inquiries. However, in most cases there was insufficient information to allay the organization's concerns. Amnesty International published reports in August and October, highlighting the case of a prisoner of conscience, the resumption of amputations and the rise in the number of executions.
Amnesty International delegates continued to be denied access to the country for research or government talks.