Amnesty International
AMNESTY INTERNATIONAL SEEKS TO SEND MISSION TO IRAN IN EFFORT TO STOP EXECUTIONS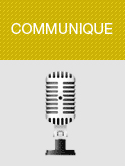 Amnesty International
October 12, 1981
Communique
Amnesty international news release
NR26/80
AI INDEX MDE 13/13/81
DISTR NS/PO/CO
FOR IMMEDIATE RELEASE
MONDAY 12 OCTOBER 1981
Amnesty International disclosed today (Monday 12 October 1981) that it is trying to send delegates to Tehran for talks with Iranian leaders in an effort to stop the mass executions in that country.
The world-wide human rights movement, which has appealed for an end to the waves of executions, has asked Prime Minister Mahdavi-Kani to agree to a visit by a delegation.
The latest figures compiled by Amnesty International show more than 1,800 executions in less than four moths, since 20 June 1981. In the whole of 1980 there were 1,229 known executions throughout the world, including 709 in Iran, the movement's International Secretariat said in London today.
More than 3,500 people are known to have been executed in Iran since the revolution of February 1979. That estimate, based on reports which have become known outside the country, is a minimum, Amnesty International said. The true total may well be higher, it added.
Amnesty International, which opposes the death penalty under all circumstances, has pointed out that many of those executed since the revolution had not received fair trials by internationally accepted standards. It has also called attention to recurrent reports of summary execution without trial.
Amnesty International is a worldwide movement which works impartially for the release of prisoners of conscience: men and women detained anywhere for their beliefs, colour, ethnic origin, sex, religion or language, provided they have neither used nor advocated violence. Amnesty International opposes torture and the death penalty in all cases without reservation and advocates fair and prompt trials for all political prisoners. Amnesty International is independent of any government, political grouping, ideology, economic interest or religious creed. It is financed by its membership and by subscriptions from all parts of the world. Amnesty International has consultative status with the United Nations (ECOSOC), UNESCO and the Council of Europe, has cooperative relations with the Inter-American Commission on Human Rights of the Organization of African Unity.
Amnesty International News Release/2
During the reign of the late Shah, before the revolution, Amnesty International persistently called for public pressure to halt torture, executions and other abuses of human rights in Iran. Among those whose rights it defended were men who went on to become leaders in the Islamic Republic established since the revolution.
FOR IMMEDIATE RELEASE
MONDAY 12 OCTOBER, 1981