Reporters Without Borders
Four new arrests in Tehran amid complicit silence from international community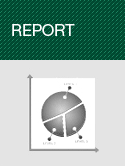 December 8, 2010
Report
As Iran began a new round of talks with the international community on its nuclear programme, a crackdown has been hardening against journalists and netizens.
Since the start of the week, coinciding with the start of talks, no fewer than five journalists have been arrested and imprisoned. The authorities in the Islamic Republic of Iran are taking advantage of the discussions and the silence of the international community to step up repression of the media.
Intelligence ministry agents yesterday surrounded the main office of the newspaper Shargh and arrested its managing editor, Ali Khodabaksh, and three other journalists: editor in chief, Ahmad Gholami, international editor, Farzaneh Roustaei, and political editor, Keyvan Mehregan. They have all been taken to an unknown location. The reasons for their arrests are unknown.
The reformist daily Shargh has been suspended several times since its launch in 2002. Following yet another suspension in 2008, it made a return to newsstands in March 2010.
Reporters Without Borders also points out that Emadoldin Baghi, a journalist and emblematic figure in the defence of human rights, particularly for the abolition of the death penalty in Iran, was imprisoned on 5 December. He was sentenced to six years in prison. (http://en.rsf.org/iran-emadoldin-baghi-07-12-2010,38972.html).
Said Malekpour, a young computer programmer, was sentenced to death by the revolutionary court, at the end of an unfair trial on 4 December. He was arrested in 2007 by the Revolutionary Guards' Organised Crime Surveillance Centre. His family said he had been subjected to long periods of solitary confinement and also reportedly been tortured to get him to make a confession.