Reporters Without Borders
World's biggest prison for journalists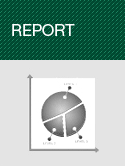 December 20, 2010
Report
Reporters Without Borders condemns a new crackdown on journalists and intellectuals. The arrests of two journalists in the past two days bring the total number of media personnel arrested since 5 December to eight. The number of journalists now detained in the Islamic Republic of Iran now stands at 37, which makes it the world's biggest prison for the media.
The well-known economist and writer Fariborz Rais Dana, a member of the Association of Iranian Writers, was arrested yesterday during a search of his home by intelligence ministry officials in civilian dress. It is not yet known why he was arrested or where he is being held.
A few hours before his arrest, Dana had criticised yesterday's lifting of price controls in an interview for the BBC's Farsi-language TV station. "It is a policy that will not improve the population's living standards," he said. "What's more, the decision to provide 'economic assistance' to poor families means the government can say at election time: 'Now, if you don't vote for us, we won't pay you'."
One of the country's oldest civil society organizations, the Association of Iranian Writers was banned under the Shah and has continued to be banned under the Islamic Revolution. Two of its representatives, the writers and journalists Mohamad Makhtari and Mohamad Jafar Pouyandeh, were murdered.
Dana's arrest came one day after Hadi Heidari, a well-known cartoonist and editor of the Persian Cartoon website (http://www.haditoons.com), was arrested after responding to a summons from the prosecutor's office located inside Tehran's Evin prison. When Heidari was previously arrested on 22 October 2009 in Tehran (along with three other supporters of the pro-reform party Participation), he was released on bail after 16 days.
Reporters Without Borders is meanwhile also very concerned about Nazanin Khosravani, a contributor to various pro-reform newspapers who was arrested at her home by intelligence ministry officials on 2 November. Her family has still not been told why she was arrested or where exactly she is being held.
The press freedom organization has learned that Amir Hadi Anvari, a business reporter for Etemad (a daily that was closed by the authorities), was released on 15 December after being interrogated for six days.