Reporters Without Borders
The Iranian authorities and the art of manipulation and provocation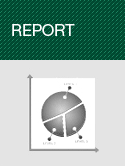 January 4, 2011
Report
The Islamic Republic demonstrated yet again its skill in the art of provocation by using the confessions of a woman under sentence of death against two German journalists imprisoned in Iran, as some 100 prominent Germans on 2 January called for their immediate release.
The arrest of the two journalists was made public on 11 October 2010 when they had just interviewed the son of Sakineh Mohammadi Ashtiani, sentenced to be stoned to death for adultery. The two, who were imprisoned in the city of Tabriz, were allowed visits with family members on 27 December.
Ashtiani told a press conference held in Tabriz by the judicial authorities on 1st January that she was planning to sue the two German journalists for having interviewed her son.
Reporters Without Borders points out that from the start of the case, Iran has done its utmost to manipulate foreign media so as to divert the attention of the international community away from the tragic plight of political prisoners in Iran. The two German journalists are hostages of the Tehran regime who plan to use them as a means of blackmail.
There can be no doubt that Ashtiani was compelled to make these statements on 1st January. The Iranian authorities systematically apply heavy psychological pressure to detainees to get them to confess and to denounce other people. They frequently resort to filmed confessions by prisoners in staged pathetic and caricatured situations. These confessions are also designed to defuse criticism from abroad. As talks resumed on the Iranian nuclear programme on 21 October 2010, Reporters Without Borders wrote to the foreign ministers of the negotiating countries (Germany, China, United States, Britain and Russia) to express its deep concern about the state of free expression in Iran.
The organisation called on the countries involved, which were to represent the international community at this meeting with Iran "to intervene personally with the Iranian authorities on behalf of the two German journalists. Our organisation urges each representative to raise with the Iranian authorities the issue of the release of journalists and bloggers currently imprisoned in the country. The question of the respect for fundamental rights should also be raised in parallel with financial and scientific discussions", it said.