Reporters Without Borders
Taghi Rahmani, Iran's most frequently jailed journalist, arrested again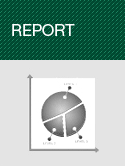 February 10, 2011
Report
Reporters Without Borders condemns the arrest of Taghi Rahmani, a veteran independent journalist and staunch free speech activist, who was picked up at his Tehran home yesterday by men in plain-clothes and was taken to an unknown location.
At the same time, several journalists and bloggers have been summoned for questioning by the Revolutionary Guards and the intelligence ministry in various parts of the country ahead of a demonstration called by government opponents for 14 February in solidarity with the Egyptian and Tunisian peoples.
"We firmly condemn the regime's persecution of journalists," Reporters Without Borders secretary-general Jean-François Julliard said. "Iran is one of the world's most repressive countries as regards media freedom. On direct orders from the Supreme Leader, Ayatollah Khamenei, President Mahmoud Ahmadinejad's government is using the justice system to arbitrarily arrest journalists. Taghi Rahmani was arrested without a warrant and without any charges pending against him. We demand his immediate release."
Rahmani was arrested despite the fact that his wife, fellow journalist Narges Mohammadi, has been seriously ill ever since her release on 2 July 2010. A spokesperson for the Human Rights Defenders Centre and colleague of Nobel peace laureate Shirin Ebadi, she had been arrested at their home on the evening of 10 June.
Rahmani has repeatedly been arrested in connection with his work for newspapers since 1981. He was prosecuted both for working for underground newspapers such as Pishtazan and Movahed and for working for legal newspapers such as Iran-e-Farda and Omid Zanjan. In all, he has spent more than 16 years in Iranian prisons.
With 30 journalists currently detained, Iran continues to be the world's biggest prison for the media.