Amnesty International
Investigation urged into Tehran protest violence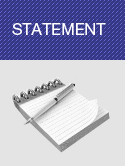 Amnesty International
February 15, 2011
Statement
15 February 2011
Amnesty International has called for an independent investigation into reports that two people were killed, dozens or more injured and scores detained during demonstrations in Tehran and other cities yesterday in support of those in Egypt and Tunisia.

Eyewitnesses told Amnesty International that dozens of people were injured when violence broke out after plain-clothes security personnel confronted protestors in Towhid Square in Tehran.

"The Iranian authorities have singularly failed to allow a largely peaceful demonstration to proceed," said Philip Luther, Amnesty International's Deputy Director for the Middle East and North Africa.

"They must carry out an impartial investigation into the violence and bring to justice anyone found to be responsible."

An eyewitness told Amnesty International that gunfire came from areas near Towhid Square where security forces were posted.

According to this report, at least three people were shot. The same eyewitness also described how plain-clothes security personnel repeatedly beat the demonstrators with batons after surrounding them.

An Iranian parliamentarian said that at least one of the two killed yesterday was shot.

"Such events highlight the urgent need for the Iranian authorities to allow independent scrutiny of the human rights situation in the country," said Philip Luther. "As a first step, Iran should stop obstructing visits by UN human rights experts – especially the Special Rapporteur on extrajudicial, summary or arbitrary executions."