Amnesty International
Iran hangs two men detained during 2009 unrest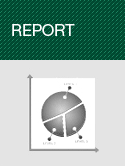 Amnesty International
January 24, 2011
Report
Amnesty International has condemned the executions of two men who were arrested in September 2009 during mass protests following Iran's disputed presidential election.

Ja'far Kazemi and Mohammad Ali Haj Aghaei were hanged this morning at Tehran's Evin Prison. Both men had been convicted of moharebeh (enmity against God) for having contact with a banned opposition group, the People's Mojahedin Organization of Iran (PMOI), and "propaganda against the system". At least four others are facing execution after conviction on similar charges.

Their hangings are the latest in a wave of executions which has seen the Iranian authorities execute at least 71 prisoners since the beginning of this year – an average of more than 20 each week. Thousands more prisoners are on death row.

"We are appalled by the executions of Ja'far Kazemi and Mohammad Ali Haj Aghaei, as we are appalled by the continuing use in Iran of this most cruel and extreme penalty," said Malcolm Smart, Amnesty International's director for the Middle East and North Africa.

"Like so many other victims, neither of these men received a fair trial."

According to some reports, Ja'far Kazemi was tortured for months by his interrogators at Evin Prison to force him to make a televised "confession" but he refused to do so.

He and Mohammad Ali Haj Aghaei were tried together. They are believed to have been sentenced to death in April 2010. Their sentences were upheld by the Supreme Court in July and September 2010 respectively.

Before they were arrested both men had visited members of their families who live in Camp Ashraf in Iraq, where some 3,400 members and supporters of the PMOI live in exile. Ja'far Kazemi's son lives at the Camp, which is located some 60km north of Baghdad.

For months, the residents of Camp Ashraf have been subject to constant harassment, pressure and siege like conditions by the Iraqi authorities, who wish them to leave Iraq. They would be at very serious risk if forced to return to Iran.

Other prisoners executed by the Iranian authorities in recent weeks include Ali Saremi who was executed in December 2010 for alleged membership of the PMOI. Hossein Khezri, a member of Iran's Kurdish minority, is also believed to have been executed on 15 January.

Two other members of the Kurdish minority, known only as Ayoub and Mosleh, are among those reportedly facing execution. They are alleged to have taken part in and filmed sexual acts between men.

Amnesty International wrote to the Head of Iran's Judiciary last week seeking clarification of their current legal situation and urging him to prevent their execution if they have been sentenced to death.
Mohammad Ali Haj Aghaei and Ja'far Kazemi were sentenced to death in April 2010
© Private
Ja'far Kazemi was allegedly tortured while in detention
© Private
24 January 2011

Three other men were hanged in Tehran on Monday after they had been convicted of male rape.
Read More
Iraq: Medical restrictions imposed on Iranian exiles, including refugees: Appeal for action (Appeal for action, 2 December 2010)