Amnesty International
Iran: Reaction to Sakineh Mohammadi Ashtiani's latest TV "confession"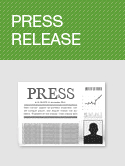 November 16, 2010
Press Release
16 November 2010
AI Index: MDE 13/103/2010
Amnesty International today criticized the latest TV broadcast of a "confession" by Sakineh Mohammadi Ashtiani, who is awaiting execution by stoning for adultery in Iran.

Self-incriminating statements by her son Sajjad Qaderzadeh and two German journalists were also broadcast on the programme which aired on Iranian state TV on Monday night. A voiceover also said that her lawyer Javid Houtan Kiyan had admitted to telling her son to lie.
International standards for fair trial to which Iran is a state party guarantee the right not to be forced to incriminate oneself or to confess guilt.
Malcolm Smart, of Amnesty International said:
"Amnesty International believes these statements were made under duress and should not be accepted as evidence. Televised "confessions" should have no bearing on Iran's legal system."
"The statements form part of a growing catalogue of other forced "confessions" and self-incriminating statements made by detainees and broadcast on state media. Many who have made similar "confessions" have later retracted them stating that they were coerced, sometimes under torture or other ill-treatment."

"The Iranian authorities must not execute Sakineh Mohammadi Ashtiani by any means and release her if she continues to be held solely on the grounds of consensual sexual relations."

"Sajjad Qaderzadeh, Javid Houtan Kiyan and anyone else held solely for peacefully highlighting Sakineh's case should be released immediately and unconditionally."