Amnesty International
Prominent Iranian blogger jailed for more than 19 years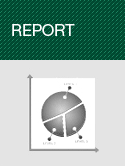 September 29, 2010
Report
Amnesty International has today expressed concern over the sentencing of an Iranian-Canadian blogger to more than 19 years in prison for his online comments.

According to the Iranian website Mashregh news, Hossein Derakhshan was convicted by Branch 15 of the Revolutionary Court of "cooperating with hostile states", "propaganda against the system", "propaganda in favour of counter-revolutionary groups, "insults to the holy sanctities", and "the set-up and management of vulgar and obscene websites".  

The site also said that the court sentenced him to 19½ years in prison, a five-year ban on political and journalistic activities and "repayment of received funds of 30,750 Euros, US$2,900, and UK£200 British Pounds". The site did not provide further information about what the funds were allegedly for.

"As far as we can tell, Hossein Derakhshan has been very harshly sentenced by the Iranian authorities after an unfair trial, merely for exercizing his right to freedom of expression.  If this is the case, he should be released immediately and unconditionally," said Hassiba Hadj Sahraoui, Deputy Director of Amnesty International's Middle East and North Africa Programme.

As is common in cases portrayed by the authorities as relating to "national security", Hossein Derakhshan's lawyer has not been given a copy of the verdict nor yet had adequate opportunity to take note of the full details of his conviction and sentence.

Hossein Derakhshan, 35, who wrote his blog mostly from outside Iran, is credited with helping to spark a surge in blogging on reform issues in Iran in 2001 by posting simple instructions in Persian on how to set up a site and begin writing online comments.

"The Iranian authorities routinely resort to bringing vaguely worded charges relating to national security, which do not amount to recognizable criminal offences, against those who peacefully express dissent," said Hassiba Hadj Sahraoui. 

 "We know from long experience that the fairness of trials before Revolutionary Courts is seriously compromised.  This blogger spent well over a year held without charge in a legal limbo in circumstances where he was prevented from receiving visits from his family and lawyer. Many others held in such circumstances have later stated that they were tortured or otherwise ill-treated while held" 

At first a journalist in Tehran before moving to Canada in 2000, Hossein Derakhshan returned to Iran at the end of October 2008 and continued to blog from there but was arrested at his family home in Tehran on 1 November 2008. 

He has 20 days in which to lodge an appeal and is believed to be held in Evin Prison, Tehran.