Amnesty International
Iran urged to end harassment of rights activist facing seven years in prison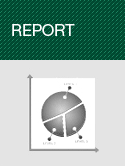 September 24, 2010
Report
Amnesty International has called on the Iranian authorities not to imprison a prominent human rights defender and journalist sentenced to a total of seven years in prison, including six for recording an interview with a reformist cleric. 

Emadeddin Baghi, the head of the now-banned Association for the Defence of Prisoners' Rights (ADPR), who had been released on bail in June after six months' detention, was told on Wednesday of his conviction for "propaganda against the system" and "gathering and colluding with the aim of harming national security" while attending a trial session for another case.

The charges were brought against him over a 2008 TV interview with the late Grand Ayatollah Montazeri, broadcast by BBC Persian in December 2009 following the cleric's death.

However, when interrogated following his arrest in December 2009, Baghi was asked about his views on the death penalty; his connections to human rights groups including Amnesty International and his NGO work. The interview with Grand Ayatollah Montazeri was scarcely mentioned, suggesting he had really been arrested for his human rights work.

Emadeddin Baghi had already been sentenced in July 2010 to one year's imprisonment and to a five-year ban on any media or NGO work, in connection with his establishment of the ADPR in 2003.

The award-winning human rights defender remains free but faces imprisonment if his appeals against his convictions fail. 

"This is yet another example of the Iranian authorities persecuting Emadeddin Baghi, an activist who has been repeatedly imprisoned for his work," said Hassiba Hadj Sahraoui, Amnesty International's Middle East and North Africa deputy director.

"His plight is emblematic of the continuing government crackdown on activists in Iran, where those who speak out against human rights violations face intimidation, arrest or worse." 

If made to serve these sentences, Amnesty International would consider him a prisoner of conscience.

Baghi, who won the 2009 Martin Ennals Award for human rights, has been systematically targeted by the authorities and has several other cases pending against him.    

The 49-year-old suffers from serious heart and kidney ailments resulting from or exacerbated by poor prison conditions, including delayed medical treatment.

He was arrested on the latest charge the day after mass anti-government protests were held in Tehran and other cities during the Shi'a religious occasion of Ashoura, in December 2009.

According to Baghi's website, in the past 30 years he has been summoned to court or for interrogation more than 85 times, fined once, prevented from publishing 13 books, been given a five-year ban on engagement in public life and received a total of 18 and a half years in prison sentences, and has already spent four and a half years in prison.

"Though currently free, Emadeddin Baghi's life has become a living prison in a Kafkaesque world where those who promote justice for others are assured only of injustice for themselves," said Hassiba Hadj Sahraoui.

Human rights activists are continually targeted for their work by the Iranian authorities. Other recent cases include the following:

Prominent women's rights activist Noushin Ahmadi Khorasani, who was formally charged on 22 September with "propaganda against the system" for writing for a feminist website and participating in demonstrations following the disputed 2009 presidential elections. She is currently free.

On 18 September 2010, Branch 26 of the Revolutionary Court sentenced rights activists Saeed Ha'eri and Shiva Nazar Ahari, to prison terms on charges including "disturbing public order" and "moharebeh" (enmity against God). Sa'eed Ha'eri was also sentenced to flogging.

Currently free, both are members of the Committee for Human Rights Reporters, an organization founded in 2006 which campaigns against human rights violations.

Human rights lawyer Nasrin Sotoudeh was arrested on 4 September 2010 and is currently in solitary confinement in Evin prison in Tehran. She is not known to have been formally charged, but the reasons stated on her summons include suspicion of "propaganda against the system" and "gathering and colluding with the aim of harming state security". Her husband and her lawyer have both been warned not to speak publicly about her situation.

Women's rights activists Maryam Bidgoli and Fatemeh Masjedi were sentenced to one year in prison on 29 August 2010 for "propaganda against the system by collecting signatures for a petition to change discriminatory laws, and for publication of materials in support of a feminist group opposed to the system".

They had been arrested and held for almost two weeks in May 2009.  Both are members of the One Million Signatures Campaign (also known as the Campaign for Equality) which seeks to end discrimination against women in law.