Amnesty International
EXECUTIONS IN IRAN IN LIGHT OF INTERNATIONAL HUMAN RIGHTS STANDARD, JUNE-SEPTEMBER 1981 MORE THAN 1,600 EXECUTIONS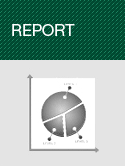 Amnesty International
December 13, 1981
Report
Amnesty international
EXTERNAL (for general distribution)
AI Index: MDE 13/12/81
Distr: NS/CO
More than 3,200 people have been executed in Iran since the revolution of February 1979. This figure, which is based on reports that have become known outside Iran, must be regarded as a minimum. Opposition sources say the total is much higher.
Since the events of June 1981 culminating in the dismissal of President Abolhassan Bani-Sadr, the pace of executions has increased.
In 1980, there were 1,229 known executions in 29 countries throughout the world; 709 of these were in Iran. In the three and a half months since 20 June 1981, there have been more than 1,600 known executions in Iran. During one weekend, Friday-Sunday, 18-20 September 1981, more than 300 people were known to have been executed.
Among those being executed in Iran are not only opponents of the government and members of ethnic and religious minorities such as the Baha'i faith, but people convicted of common crimes such as drug trafficking and robbery, and of sexual offences such as adultery and prostitution. Several hundred convicted drug offenders are reported to have been executed in 1980, and more than 200 so far in 1981.
Iran's mass executions are in violation of its obligations under international law. On 24 June 1975Iran ratified the International Covenant on Civil and Political Rights. The Covenant, in Article 14, provides for a number of minimum guarantees for a fair trial. Among these are the right to a defendant to have adequate time and facilities to prepare a defence and to be able to appeal to a high tribunal. These minimum guarantees apply a fortiori to trials in which the death penalty may be imposed. In Iran, However, executions appear to have taken place immediately after sentence, and in some cases without any formal trial.
A report published by Amnesty International in May 1980 examined the procedures of the Islamic Revolutionary Tribunals, which were established after the revolution and possess jurisdiction over all offences for which the death penalty may be imposed. The report found that defendants, many of whom had been executed, were consistently denied fair trials, including the opportunity to prepare or present an adequate defence. The report also stated that there was in practice no right of appeal and no effective presumption that defendants were innocent until proved guilty. In most cases executions were carried out almost immediately after imposition of the sentence, leaving little or no time for the defendant to appeal or petition for clemency.
Since the report was published, these abuses have continued. On 20 September 1981, for example, according to an official announcement broadcast over Tehran radio, two people "intending to demonstrate in the streets of Tehran" were arrested at 1600 hours and taken to Tehran's Evin prison. At 2000 hours, according to the announcement, the sentence of death was passed and they were executed.
In an interview broadcast over Tehran radio on 18 September 1981, Hojatoleslam Musavi Tabrizi, the Iranian Revolutionary Prosecutor-General, is reported to have said that if members of a violent opposition group are captured, "no delay will be made, for they will not be allowed to go to jail, be fed and rest for several months, thus wasting the treasury's funds. They will be tried in the streets. They have taken up Molotov cocktails and stood up against the Islamic Republic system. In such cases, they will be tried on the spot. By the time they get to the office of the public prosecutor, they will already have been tried and the sentence of death issued... Their death is a must... Anyone arrested in streets, during clashes, during armed demonstrations, including those who hide behind these armed bandits, strengthen them, guide them, provide them with Molotov cocktails or who try to get them away by cars; will be tried without the slightest hesitation the same evening in the streets. All it needs is to have two Revolutionary Guards, functionaries or ordinary people as witnesses. Once the two witnesses testify these people have been involved in clashes, be it armed or as supporters, against the Islamic Republic order, it would be sufficient to have them sentenced to death the same evening and executed... I call on all provincial public prosecutors to adhere to this practice most definitely; otherwise they themselves will be punished..."
The International Covenant on Civil and Political Rights provides, in Article 6, that sentence of death shall not be imposed for crimes committed by persons below 18 years of age. This provision may not be derogated from under any circumstances (Article 4). But the execution of children now appears to have been given official sanction. On 20 September 1981Assadollah Lajevardi, the Tehran Prosecutor-General, reportedly said: "Even if a 12-year-old is found participating in an armed demonstration, he will be shot. The age doesn't matter."
The application of the death penalty by the Iranian government is difficult to reconcile with United Nations General Assembly resolution 35/172 on arbitrary or summary executions. This resolution urges member states "to respect as a minimum standard the content of the provisions of Articles 6, 14 and 15 of the International Covenant on Civil and Political Rights and, where necessary, to review their legal rules and practices so as to guarantee the most careful legal procedures and the greatest possible safeguards for the accused in capital cases". The resolution also urges member states "to provide that no death sentence shall be carried out until the procedures of appeal and pardon have been terminated and, in any case, not until a reasonable time after the passing of the sentence in the court of first instance".
Although there is a high level of violence in Iran, this cannot be a reason for the suspension of fundamental human rights which Iran is required to provide its citizens under international law. Under the International Covenant on Civil and Political Rights, no derogation under any circumstances is possible from the right to freedom of thought, conscience and religion or the right of a person not to be arbitrarily deprived of his life. The use of the death penalty cannot be justified by a threat to the social order or by an unproved "deterrent" effect.
7 October 1981