Human Rights Watch
Nobel Prize for Iranian Activist Welcomed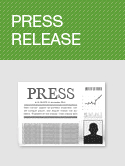 October 9, 2003
Press Release
The Nobel Prize Committee's choice of Iranian rights defender Shirin Ebadi for this year's Peace Prize is a welcome sign of international support for all Iranians, and especially Iranian women, struggling to exercise their basic rights, Human Rights Watch said today.
In 1996 Human Rights Watch honored Ms. Ebadi as a leading human rights defender.
Shirin Ebadi was Iran's first woman judge but was forced to resign after the 1979 revolution. Since then she has campaigned for reforms in laws governing the rights of women and children, and represented the families of writers and intellectuals attacked by pro-government vigilantes in 1999 and 2000.
"Shirin Ebadi has been a courageous human rights advocate in Iran for many years, and we couldn't be more excited that she has received this extraordinary honor," said Kenneth Roth, executive director of Human Rights Watch. "The Nobel Committee has sent a powerful message to the Iranian government that serious human rights violations must end. We hope they hear that message."
Ms. Ebadi was jailed in 2000 for several weeks on charges of publicizing evidence of official involvement in those attacks, and she was barred from practicing law for five years after a closed trial.
In the 1990s, Ms. Ebadi founded the Society for the Protection of the Rights of Children. Last year she helped to establish the Center for the Defense of Human Rights, a group of rights lawyers providing legal aid for persons arrested on political charges.
Human Rights Watch noted that the Nobel announcement came on the closing day of a disappointing European Union-Iran human rights "dialogue" conference in Brussels.
"European governments need to learn from Shirin Ebadi that human rights progress in Iran requires confronting the violators," said Roth.