Amnesty International
Iran: Reza Abbasi- Iranian Azerbaijani Human Rights Defender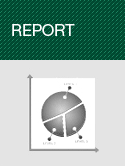 December 6, 2006
Report
AI Index: MDE 13/131/2006
PRISONER OF CONSCIENCE - APPEAL CASE
Human rights Defender Reza Abbasi is a member of ASMEK (Committee for the Defence of Azerbaijani Political Prisoners) and of the Alumni Association of Iran (Sazman-e Danesh Amukhtegan-e Iran-e Eslami [Advar-e Tahkim-e Vahdat]), an organization which has been active in promoting democracy and human rights.
Reza Abbasi is serving a one-year prison sentence in Zenjan Central prison, following his conviction by a Revolutionary Court on the charges of "insulting the Leader (of the Islamic Republic of Iran)" and "propaganda against the system"; he received a six-month sentence for each charge. Amnesty International believes Reza Abbasi to be a prisoner of conscience, imprisoned solely on account of his peaceful activities on behalf of the Iranian Azerbaijani community.
Arrest and detention
Reza Abbasi was arrested in Zenjan, north-western Iran, on 27 June 2006 after he refused to comply with a verbal summons to attend an Intelligence Ministry facility for interrogation. His arrest took place following widespread demonstrations in predominantly Iranian Azerbaijani areas in May 2006 in protest at a cartoon published on 12 May by the state-owned daily newspaper Iran which many Iranian Azerbaijanis found offensive. The arrest was also in advance of the Babek Castle gathering, which was to take place on 30 June. Thousands of Iranian Azerbaijanis gather ever year to celebrate the birthday of Babek Khorramdin, who lived in the ninth century and is regarded as a hero by Iranian Azerbaijanis. The authorities have often tried to suppress these gatherings, and this year the security forces were reported to have carried out arrests, possibly to prevent certain individuals attending.
Following his arrest, Reza Abbasi was detained in Zenjan Central prison, where he spent at least two months in solitary confinement. He reportedly did not have access to his lawyer until his second court session, on 11 September. There are fears that he has been subjected to torture in detention.
Unfair trial and conviction
On 5 September 2006, Reza Abbasi appeared before Branch One of the Revolutionary Court in Zenjan, in a closed session without the presence of his lawyer or his family. A second closed session was held on 11 September, this time in the presence of his lawyer, who afterwards reportedly stated that Reza Abbasi had been questioned about his activities in various student organizations and for ASMEK.
In mid-October, Reza Abbasi was sentenced to a total of one year's imprisonment: six months for "insulting the Leader [of the Islamic Republic of Iran] "and another six months for "propaganda against the system".
Previous detention
On 2 May 2004, Reza Abbasi was reportedly arrested at his place of work by security officials. His home was also searched by security officials, who confiscated his writings and books. Reza Abbasi was taken blindfolded to an unknown location, where he was held in solitary confinement. During his interrogations he was questioned about his membership of ASMEK, and his membership of the University of Zenjan student union. On 27 May 2004, he was transferred to court, and released conditionally by the Prosecutor. The reported condition for his release was that he would attend for interrogation whenever summoned. In one week he was reportedly summoned to a security office for interrogation on three occasions.
Harassment of family members
According to reports, the Zenjan office of the Ministry of Intelligence (Ettela'at) has been harassing Reza Abbasi's family. This has included repeatedly summoning his elderly parents for interrogation and ordering them not to tell anyone about their son's situation.
BACKGROUND INFORMATION
The Iranian Azerbaijani community
Iranian Azerbaijanis, who are mainly Shi'a Muslims, are recognized as the largest minority in Iran and are generally believed to constitute between 25-30 percent of the population. They are located mainly in the north and north-west of Iran. Although generally well-integrated into society, in recent years, they have increasingly called for greater cultural and linguistic rights, such as the right to education through the medium of the Azerbaijani Turkic language, which they believe is provided for under the Constitution, and to celebrate Azerbaijani culture and history at events such as the annual Babek Castle gathering and Constitution Day. However, these demands have often been suppressed by the Iranian authorities. A small minority advocate secession of Iranian Azerbaijan from the Islamic Republic of Iran and union with the Republic of Azerbaijan. Those who seek to promote Iranian Azerbaijani cultural identity are viewed with suspicion by the Iranian authorities, who often accuse them of vague charges such as "promoting pan-Turkism".
At the end of June 2005, scores of Iranian Azerbaijani participating in the Babek Castle gathering in Kalayber were arrested. At least 21 were later sentenced to prison terms of between three months and one year, some of which were suspended, reportedly after conviction of charges such as "spreading propaganda against the system" and "establishing organizations against the system". Some were also banned from entering Kalayber for a period of 10 years.
On 31 March 2006, scores were reportedly arrested after holding an annual commemorative demonstration in the city of Tabriz.
In May 2006, massive demonstrations took place in towns and cities in north-western Iran, where the majority of the population is Iranian Azerbaijani, in protest at a cartoon published on 12 May by the state-owned daily newspaper Iran which many Iranian Azerbaijanis found offensive. Hundreds were arrested during or following the demonstrations. Some of those detained were allegedly tortured, with some requiring hospital treatment. Publication of the newspaper was suspended on 23 May and the editor-in-chief and the cartoonist were arrested. Iranian Azerbaijani sources have claimed that dozens were killed and hundreds injured by the security forces. The security forces have generally denied that anyone was killed, although on 29 May a police official acknowledged that four people had been killed and 43 injured in the town of Naqada. While many have now been released, others remain detained and some have been sentenced to prison terms and flogging in connection with the demonstrations.
ASMEK was reportedly founded in 2002. Four of its foundingmembers, including Reza Abbasi, are said to have been detained in 2004 in connection with their activities. On 17 December 2005, Reza Abbasi made a speech at Zenjan University in which he strongly criticized the Iranian authorities.
Human Rights Defenders (HRDs)
Iranian legislation severely restricts freedom of expression and association and human rights defenders often face reprisals for their work in the form of harassment, intimidation, attacks, detention, imprisonment and torture. The Penal Code contains a number of vaguely-worded provisions relating to association and 'national security' which prohibit a range of activities, includingthose connected with journalism or public discourse which are permitted under international human rights law. Politically motivated criminal charges frequently result in the sentencing and imprisonment of HRDs. Many are subject to travel bans that prevent them from leaving the country.
The registration process for independent non-governmental organizations (NGOs) is complex and registration is frequently denied, leaving NGOs at risk of enforced closure. Few risk accepting foreign funding for fear of opening themselves up to charges of contact with, and support for, "hostile foreign organizations" or "espionage". For example, in January 2006 the Ministry of the Interior was said to be compiling a list of NGOs that allegedly received finance from "problematic internal and external sources aimed at overthrowing the system", some of which had received support from the office of former President Khatami. The Ministry of the Interior was said to be preparing measures to restrict their activities.
RECOMMENDED ACTION: Please send appeals to arrive as quickly as possible, in Persian, Arabic, English, French or your own language:
- expressing concern that Reza Abbasi has been sentenced to a year's imprisonment for "insulting the Leader (of the Islamic Republic of Iran)" and "propaganda against the system", apparently because of his peaceful exercise of his internationally recognized right to freedom of expression and association through his work as a human rights defender;
- stating that you believe Reza Abbasi to be a prisoner of conscience, and urging the authorities to release him immediately and unconditionally;
- expressing concern that Reza Abbasi's trial, in a closed session before a Revolutionary Court in Zenjan, does not appear to have met international standards for a fair trial;
- calling on the authorities to allow him regular access to his family and lawyer, and to any medical treatment he may require,
- expressing concern for the safety of his family, who have reportedly been harassed and intimidated by the authorities, and calling for them to be given all necessary protection to ensure their safety.
PLEASE SEND YOUR APPEALS TO:
Leader of the Islamic Republic
His Excellency Ayatollah Sayed 'Ali Khamenei, The Office of the Supreme Leader
Shoahada Street, Qom, Islamic Republic of Iran
Email: [email protected]
Salutation: Your Excellency
President
His Excellency Mahmoud Ahmadinejad
The Presidency, Palestine Avenue, Azerbaijan Intersection, Tehran, Islamic Republic of Iran
Fax: Via foreign affairs: +98 21 6 674 790 and ask to be forwarded to H.E Ahmadinejad
Email: [email protected]
via website: www.president.ir/email
Salutation: Your Excellency
Speaker of Parliament
His Excellency Gholamali Haddad Adel
Majles-e Shoura-ye Eslami
Imam Khomeini Avenue,
Tehran, Islamic Republic of Iran
Fax: + 98 21 6 646 1746
Minister of Intelligence
Gholam Hossein Mohseni Ejeie
Ministry of Intelligence, Second Negarestan Street
Pasdaran Avenue, Tehran, Islamic Republic of Iran
Email: [email protected]
Salutation: Your Excellency
COPIES TO:
Minister of Justice
His Excellency Jamal Karimi-Rad
Ministry of Justice
Central Office of the Ministry of Justice
Ark Square, Tehran, Islamic Republic of Iran
Salutation: Your Excellency
Islamic Human Rights Commission
Mohammad Hassan Ziaie-Far
Secretary, Islamic Human Rights Commission
P.O. Box 13165-137 or PO Box 19395/4698
Tehran, Islamic Republic of Iran
Fax: +9821 2204 0541
E-mail: [email protected]