Amnesty International
Iran: Amnesty International concerned at increasing censorship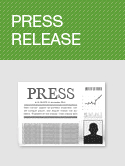 December 6, 2006
Press Release
AI Index: MDE 13/133/2006 (Public)
News Service No: 314
Amnesty International is greatly concerned at the rising tide of censorship in Iran and the government's continuing harassment of human rights defenders. The blocking of access to Internet sites, closure of newspapers and websites, the banning of books, and arrests and intimidation of journalists, bloggers and human rights defenders who spread the news of human rights violations indicate the Iranian authorities' continuing and increasing restriction of the right to freedom of expression, including the right to freedom to seek, receive and impart information and ideas.
Most recently, popular sites such as Wikepedia, YouTube and Amazon.com have been blocked, permanently or temporarily, as part of a growing trend of restriction of sites which are deemed "immoral or against the principles of Islam". In practice, many sites belonging to domestic and foreign news organizations, political organizations, and those carrying information about human rights have been blocked. For example, the Tehran-based Kurdish Human Rights Organization's site, and the Meydaan site which carries information about women's human rights, including a campaign launched recently aimed at abolishing execution by stoning in Iran, have both been blocked.
Human rights activists and others have also faced interrogation and charges related to their accessing of Internet sites abroad, or their sending or receiving information by e-mail. For example, Mehdi (Oxtay) Babaei Ajabshir, an Iranian Azerbaijani, was arrested in July 2006 prior to his planned attendance of an annual Iranian Azerbaijani cultural gathering, and sentenced in September to six months of imprisonment for "membership of illegal opposition groups aimed at harming national security". The evidence against him included "sen[ding] several e-mails to the Gamoh website to protest, as he alleges, their action of preparing a new flag. In addition he visited other ethnic nationalist websites and forwarded some of their items to his friends".
The Iranian authorities' increasing attempts to control the use of the Internet have been reflected in official statements. For example, in May 2006, Reza Rashidi Mehrabadi, managing director of the government-owned Information Technology Company (ITC), announced that Iran's nationwide filtering database, which can be used to block access to Internet sites, would shortly begin work. He was reported as stating that his company would be able to identify every Internet user in the country and log their access to Internet sites.
In September 2006, according to the ITC, more than 10 million Internet sites were being filtered by the relevant authorities, including the judiciary, the committee for identifying unauthorized websites and the filtering system database, and that around "200 – 300 immoral and filter-busting websites per day" were being newly filtered.
In October, the organization in charge of setting out regulations governing radio telecommunications issued regulations which would restrict online speeds to 128 kilobits per second and which would ban Internet service providers from offering fast broadband packages, a technical measure which would severely restrict the ability of Iranians to download information from the Internet. This order was protested by members of the Majles (Iran's parliament). In late November, it was reported that all websites dealing with Iran would be required to register with the Ministry of Culture and Islamic Guidance within the next two months, a move likely to facilitate the future closure of websites that have not registered.
This year, 2006, has also seen a continuing clampdown on other mass media. The authorities have continued to shut down newspapers, and their editors and journalists have been arrested or summoned to court on vague charges such as "propaganda against the system" or "insulting the leadership". Others who have travelled abroad have been harassed on their return. In November, for example, a group of journalists who had attended a training seminar in the Netherlands arranged by a Dutch NGO and the Iranian Journalists Association were detained and interrogated for three hours at Tehran airport on their return before being released. An increasing number of books, including some which had previously been granted permission to be published, have been banned. In July, the authorities announced a crackdown on the private use of satellite receiving dishes, which, although illegal, have been widely used in Iran in recent years. Thousands of dishes are reported to have been confiscated.
International law guarantees the right to freedom of information and the free flow of ideas across borders. Iran has specific obligations under Article 19 of the International Covenant on Civil and Political Rights (ICCPR) to safeguard the right to freedom of expression. While this right may be legitimately restricted in specified circumstances, Amnesty International is concerned that the restrictions imposed by the Iranian authorities go far beyond what is permissible under international human rights law.
In a December 2005 report the Special Rapporteur on the right to freedom of opinion and expression recommended that:
[any] intergovernmental body administering, partially or totally, Internet governance must ensure freedom of opinion and expression;

all States take measures to guarantee freedom of opinion and expression on the Internet, inter alia, extending to website contributors and bloggers the same protection as other media;

Internet providers and website registration with national authorities should not be subject to any specific requirement. (UN Doc. E/CN.4/2006/55, par. 78-79).
Amnesty International is calling on the Iranian authorities to release all prisoners of conscience, including detained bloggers such as Arash Sigarchi and Kianoosh Sanjari, immediately and unconditionally and to remove all restrictions on the operation and usage of the Internet that violate the right to freedom of expression, and to end practices such as censorship, monitoring and surveillance that do not conform with its international obligations. Iran should also review its legislation to ensure that, among other things, ambiguous provisions such as those relating to national security, propaganda, or insulting state officials should be clearly defined or removed to ensure that they cannot be applied in an arbitrary manner to stifle legitimate dissent, debate, opposition and freedom of expression.