Human Rights Watch
IRAN: HUMAN RIGHTS DEVELOPMENTS, 1992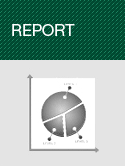 Human Rights Watch
November 30, 1991
Report
Human Rights Watch
World Report
1992
IRAN
Human Rights Developments


In 1992, Iran retained its unenviable reputation for having one of the worst human rights records in the region. Controls on freedom of expression and association, already tightly circumscribed, were further restricted. Politically motivated arrests and, in several recorded cases, executions continued. Discrimination against women, institutionalized in the fields of employment, education and travel and before the law, was sharpened with a resurgent harassment of women in public places on grounds of dress and appearance.
The first two years after Ayatollah Rouhollah Khomeini's death, in mid-1989, roughly coinciding with the presidency of Hojatulislam Ali Akbar Hashemi Rafsanjani, were marked by the gradual liberalization of social and economic controls. Hopes grew of a more tolerant society, reflecting Iran's multi-ethnic populace and traditions of diversity. Statements by Ayatollah Mohammed Yazdi, head of the judiciary, and other judicial officials of the need to respect norms of fair trials, including the mandatory presence of defense lawyers, encouraged a sense that greater emphasis was being given to the rule of law.
These aspirations were encapsulated in a promise made by Ayatollah Yazdi in early 1992:
[I]n the Islamic Republic no one will be prosecuted because of his or her belief.... Courts of justice and judiciary branches have been notified that all press and political trials must be held in the presence of juries and attorneys. Otherwise, the verdicts will be nullified by the Supreme Court.
For many Iranians, hopes that living conditions would improve and arbitrary governmental interference with their lives would decrease were focused on elections to the Islamic Majlis, or parliament, planned for the spring of 1992. While the Majlis has been a lively debating forum, reflecting often sharply contrasting views among the clergy and their followers, it was a stronghold of the radical opposition to President Rafsanjani's more pragmatic policies, his quiet abandonment of revolutionary values and goals, and his gradual opening of Iran to the West. Rafsanjani's followers made clear in advance that they intended to engineer a majority in the 267-seat Majlis, by controlling the process of selecting candidates to compete in the elections. Hundreds of candidates were disqualified on political grounds disguised as their lack of suitable religious credentials.
A month-long campaign, involving over a thousand candidates enthusiastically competing for popular support, preceded two rounds of polling, in April and May. The results, as predicted, gave the president a two-thirds majority in parliament. The expectation, though, that Rafsanjani would use his new-found political strength to confront his domestic opponents in ways that would enhance respect for basic human rights norms were dashed. In the succeeding months, as economic unrest and discontent over high-handed government policies mounted, the rights climate worsened sharply.
Commencing in April, mass anti-government demonstrations swept numerous cities throughout Iran, including Tehran, Shiraz, Arak, Mashad and Bukan. Government buildings were set on fire; pictures of Khomeini, Rafsanjani and Ayatollah Ali Khamenei, Iran's spiritual leader, were pulled down; copies of the Koran were reportedly destroyed; and stores were looted. The official tally set the number executed in response to the unrest at eight, and the number arrested and sentenced to prison terms of up to ten years in the hundreds.
The Islamic government whose rise to power gained momentum from its pledge to protect the "dispossessed" of the Pahlavi monarchy is now beset by the discontent and unrest of the poor. In Shiraz, the demonstrations were triggered by 300 disabled veterans of the Iran-Iraq war protesting the mismanagement of funds by the state-run Foundation of the Oppressed and War Veterans, as well as high prices. In other cities, demonstrations crystallized in opposition to the government's systemic demolition of squatter dwellings built in violation of regulations. Illegal residential units have mushroomed in the outskirts of cities to meet the housing needs of an unprecedented mass movement to the cities. While most of the disturbances occurred spontaneously, there were hints of organized action in Mashad, site of the largest anti-government demonstration since the 1979 revolution.
In response to the unrest, the authorities took an unabashed hard line, reinstituting ad-hoc "revolutionary courts" that dispensed summary justice and revitalizing local komitehs, often self-appointed watchdogs of "revolutionary and Islamic values." Ayatollah Yazdi stated on June 1, 1992:
Any resort to sabotage-even if aimed at obtaining one's lawful rights-is tantamount to lawbreaking and confronting the sovereignty of the system. The Judiciary will deal with such actions quickly and decisively.
The government's campaign against "social vice," emphasized in speeches by Ayatollah Khamenei among others, once again found as its most natural target the Iranian woman and her wardrobe. The renewed concern and fervor surrounding the infiltration of Western values led to more stringent standards for hejab-the Islamic dress code. Women are required to cover every strand of hair, refrain from applying makeup, and wear loose, sober-colored garments that obscure the shape of the body.
Police vice units resumed their patrol of city streets in search of improper hejab, bringing an end to the relatively relaxed dress standards that began to take hold in 1991. The summer of 1992 brought news of the stopping and arrest of many hundreds of women for violating hejab in cities throughout Iran. In Tehran alone, hundreds were arrested. Violations can yield imprisonment, flogging or a heavy fine. Demonstrators objecting to the dress codes clashed with the Islamic security forces in Isfahan, Iran's second city, leading to numerous arrests. Isfahan had been the scene of similar clashes, and arrests, in 1991 as well.
The second prong of the government's campaign against "social vice" and Western-inspired thoughts was the mass media. In June, the Minister of Culture and Islamic Guidance, Mohammad Khatami, resigned under pressure from hardliners for his liberal policies on art and the press, and was replaced by Ali Larijani, a more religious official. Before and after Khatami's resignation, a number of newly established and popular independent publications were closed or destroyed, and their staff and contributors arrested. Among the magazines and newspapers banned in 1992 were Gardoon, Farad, Arman and Donyayeh Sokhan. Writers such as Said Sirjani, Shahrnoush Parsipour and Taqi Moddaressi were also subject to government censorship and, in some instances, imprisonment. Salam Heidari, a reporter for the radical newspapers Salam and Abrar, was arrested in early July on charges of espionage and contact with a European embassy. Although his case was sent to a revolutionary court, the exact nature of the charges against him was not clear.
In October 1991, the government repealed a law requiring approval by the Guidance Ministry before any publication could be issued or work of art put on public display. However, excluded from the constitutional guarantee of free expression is any statement made against Islam, the political concept of velayat-e faqih (rule by the clergy) or public policy. These strictures have served as the means to enforce strict government control and censorship over the media.
After abating in 1990 and 1991, abusive policies were again on the rise.At home, the trend was reflected in the stricter enforcement of "revolutionary" values, as enunciated by the late Ayatollah Khomeini and maintained by some top officials, notably Ayatollah Khamenei. Abroad, the litmus tests of revolutionary zeal, as before, were the assassination of opponents and the defense of Khomeini's fatwa against Salman Rushdie.
The religious death sentence against the British writer, as well as others in the publishing industry worldwide associated with his book, Satanic Verses, was reconfirmed on several occasions during 1992, by different Iranian institutions. Religious leaders, the newly elected parliament, and the Fifteenth of Khordad Foundation, which had offered a $2 million bounty to Rushdie's would-be assassin, all stated that there was no change in the verdict delivered by Khomeini in 1989. Just before the U.S. presidential election, on November 2, the Foundation provocatively announced that the bounty had been raised further, by an unspecified sum. There was no attempt by the Rafsanjani government to denounce these moves, or even to distance itself from them.
Compared with the immediate post-revolutionary era, persecution of Baha'is, members of a religious sect regarded by mainstream Shi'a Muslims as an apostasy, has significantly abated. Nevertheless, it remains a constant in government policies. The largest religious minority group in Iran, numbering approximately 300,000, Baha'is are not afforded official recognition, and enjoy no constitutional rights. They are denied the right to organize, profess or practice their religion. Discrimination in the form of restricted access to exit visas, university education, pensions, employment, public services and business licenses is commonplace.
The vulnerability of the Baha'i community was underscored in 1992 as the specter rose of escalating persecution, as a means of placating fundamentalist factions within the government. Bahman Samandari, a well-known leader of the community, was summoned to Evin Prison, in Tehran, on March 17 on the pretext of signing certain documents. He was summarily executed the following day-the first Baha'i executed since 1988. No formal charges were brought against Samandari, nor was any public statement issued attesting to his execution.
In September 1992, the National Spiritual Assembly of the Baha'is of the United States reported the eviction from their homes of 24 Baha'i families, and the confiscation of their property, by officials acting on orders of Islamic courts in Tehran, Yazd and Isfahan. The victims were not prominent community members.
The persecution of evangelical Christians, particularly those who proselytize or have themselves converted from Islam, showed no signs of abating in 1992. According to Iranian Christians International, a U.S.-based organization that monitors the treatment of Christians, ten of the 15 pastors of local churches affiliated to the Assemblies of God have been imprisoned at one time or another. The Reverend Mehdi Dibaj, himself a convert from Islam, remained in jail eight years after his arrest; he has reportedly suffered torture and inhumane prison conditions. In June 1992, the pastor of the Presbyterian church in Tabriz, jailed for nine months in 1990 and 1991, was refused permission to leave the country.
As successive reports to the U.N. Human Rights Commission have attested, Iran has one of the highest rates of judicial executions in the world. In 1991, 884 executions were reported in the local media. But the true figure is likely to have been much higher as many executions in remote parts of the country, particularly in Kurdistan and Baluchistan, go unreported. Middle East Watch is disturbed at the frequency with which the death penalty is applied, particularly since it is often for offenses that are not of the gravest nature and after trials that appear to lack due process and do not give meaningful opportunities for appeal to higher courts, all in violation of international standards.
No accurate figures are available on executions in 1992, in part because the U.N. Special Rapporteur on Iran, Reynaldo Galindo-Pohl, has not been permitted to visit the country. But Iranian press reports indicated that the death penalty continued to be applied at a large scale, especially to political prisoners and alleged drug-traffickers. Members of the Kurdistan Democratic Party of Iran (kdp-i) and the People's Mojahedin Organization of Iran (pmoi), two opposition parties based in Iraq, are often executed fortheir political activities. The response of the Iranian government to both the kdp-i and pmoi violence against the Islamic state has usually been wholly indiscriminate, arresting and executing suspected members or supporters who were merely exercising their rights of peaceful expression and association.
The Iranian government, or else factions such as the Revolutionary Guards, have long been accused of dispatching death squads to Turkey, Iraq and Europe to assassinate enemies of the regime. Among recent victims were believed to be the Shah's last Prime Minister, Shapour Bakhtiar, killed in Paris on August 6, 1991, and Dr. Sadiq Sharifkandeh, head of the kdpi, and two of his colleagues, murdered in Berlin on September 17, 1992. The German police arrested two Lebanese citizens for the Sharafkandi murder. But U.S. officials told Middle East Watch they believed that the two were acting on behalf of Iran. Dr. Sharifkandeh's predecessor, Ahmed Qassemlou, assassinated in Vienna in 1989 while meeting secretly with Iranian officials, was killed by Iranian agents, according to the Austrian police.
In an unprecedented acknowledgement of responsibility, on September 6, Hojatoleslam Ali Fallahian, head of the Iranian intelligence service, confirmed the role of Iranian agents in the assassination of opposition members abroad. He was reported in the Iranian media as also stating that the activities of Iranian opposition movements inside and outside the country were closely monitored by these agents.
A disturbing sign that membership in non-violent opposition parties may also be deemed a capital offense was the reported execution in early September of a member of the Iranian Nation Party, a long-established, but small, political grouping. Ali Mohammad Kalantar, a student at TehranUniversity, was arrested and taken to the Komiteh Moshtarak prison in central Tehran, run by the Intelligence Ministry. According to party colleagues abroad, after undergoing torture, he was transferred to Evin Prison, where he was believed to have been executed. Colleagues were told to collect his belongings on September 7, the customary indication of an execution. But there was no notification of his death, nor was his body returned to his relatives.
During negotiations in February and April 1992 between representatives of the International Committee of the Red Cross (icrc), Iran and Iraq, the two governments agreed to fulfil their obligation to repatriate remaining prisoners-of-war, before exchanging lists of all servicemen who died or are missing in action. Despite these pledges, the repatriation of over 20,000 Iraqi POWs, some of them held for over a decade, remained stalled. Within weeks of the start of prison visits by the icrc in early 1992, its office in Tehran was closed. The icrc delegates were expelled in March, on charges of subversive activity.
The Right to Monitor
Monitoring of human rights conditions inside Iran is not permitted by the authorities. A government-backed organization describing itself as a human rights body is exclusively concerned with combatting the propaganda of the opposition pmoi. Attempts in 1990 by small groups associated with former Prime Minister Mehdi Bazargan to organize a civil liberties lobby, the Association for the Defense of the Freedom and Sovereignty of the Iranian Nation, were broken up by the authorities, who arrested most of its leading members. Although Bazargan's Liberation Movement of Iran, a banned party, continues to circulate clandestine letters of protest about the government's exercise of arbitrary authority, since 1990 the domestic monitoring of rights conditions has effectively ceased.
In February 1992, Iran failed to persuade the U.N. Human Rights Commission to lift the scrutiny of its human rights record by a Special Rapporteur, Reynaldo Galindo-Pohl. This was a considerable setback to a multi-year diplomatic drive by Iran to convince the international community that it had reformed its abusive practices. Perhaps in consequence, the Rafsanjani government hardened its previously more cooperative attitude to monitoring by external organizations. A request by the U.N. for Galindo-Pohl to make his annual visit to Iran was lodged in June 1992. As of late November, no response had been received from Tehran; it may be that, as in 1991, the government intended to give its assent at the last possible moment, effectively restricting the U.N. representative's scope of work. Following his last visit, in December 1991, Galindo-Pohl issued an unexpectedly harsh critique of human rights conditions in Iran.
In similar fashion, Middle East Watch's longstanding request to conduct an investigative human rights mission in Iran has yet to be granted. Although the principle of such a mission has been accepted by Foreign Ministry officials, visas have never been approved for such a visit. An August 1992 request to interview refugees about human rights conditions among the Shi'a of southern Iraq was granted in late November.
Foreign organizations have been able to visit refugees living in Iran, but even in this context, restrictions are sometimes imposed. The New York-based Lawyers Committee for Human Rights was given permission to meet Afghan refugees in Iran in 1992, but told that its representatives could not travel to southern Iran to meet Iraqi refugees.
U.S. Policy
Publicly, the Bush administration remained firm in its refusal to contemplate closer relations with the Iranian government until it ceased its practice of supporting terrorism abroad and improved its human rights record at home. The administration also expressed growing concern in 1992 about Iran's major rearmament drive, including the acquisition of three modern submarines from Russia and reported attempts to develop a nuclear weapons capacity with Chinese and North Korean assistance. Concerned about the quantity and sophistication of so-called "dual-use" technology reaching Iran, in October the U.S. government mounted an effort among its allies to curb the flow of militarily useful equipment to Iran.
Western press reports indicate that, despite its hostile public stance, the Bush administration privately sent signals to the Rafsanjani government that it was ready for better relations. Administration officials indicated that it was Iran, rather than the U.S., that was holding up the restoration of diplomatic ties, broken at the time of the seizure of the U.S. Embassy in Tehran, in November 1979.
Driving the unspoken desire for warmer relations appeared to be increasing competition among major Western countries for a share of the Iranian market, together with evidence that Iran was restoring its oil production to pre-revolution levels. According to The Washington Post of November 7, U.S. companies have stepped up their purchases of Iranian oil to an annual rate of some $3.5 billion, making the U.S. one of Iran's largest customers. In addition, U.S. firms are taking part in the reconstruction of Iran's oil industry. Without any announcement, the U.S. trade embargo on Iran thus appears to have been softened significantly.
The State Department's annual International Narcotics Control Strategy Report, issued in March 1992, devoted much attention to the related problems of narcotics addiction and trafficking in Iran. It noted that "Iran has long been a significant conduit for the transshipment of illicit opiates produced in Afghanistan and Pakistan." Iranian nationals were said to be involved in drug trafficking in Turkey, Europe and elsewhere in the Middle East. The report touched briefly on a key human rights issue in Iran-the execution every year of hundreds of alleged drug traffickers and users.
In early November, the State Department announced that a U.S. citizen, Milton Meier, who ran a well known travel agency in Iran, had been arrested. The arrest was understood to have taken place at least two months earlier. Iranian press reports suggested that Meier was being held on charges of business irregularities. But consular access by Swiss diplomats, representing the U.S. government, was denied, and there were fears that his arrest was politically motivated. All Westerners previously being held in prison in Iran had been released by 1991, during the phase of quiet rapprochement with the West.
The Work of Middle East Watch
Middle East Watch was not able to conduct a long-sought, on-site investigation in Iran, following the government's continuing refusal to grant visas for this purpose. Monitoring from abroad focused on changes in conditions affecting freedom of expression, for a forthcoming report.
On November 27, following a request first made in July, the Foreign Ministry approved a mission to interview Iraqi refugees in Iran about human rights conditions inside Iraq. The mission will take place in early 1993.