Amnesty International
Iran: Threat of execution of seven women and a man by stoning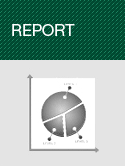 January 31, 2007
Report
AI Index: MDE 13/010/2007
Distribution: PG/SC
To: Health Professional Network
From: Health and Human Rights Team
Iran, Khayrieh, Shamameh Ghorbani (also known as Malek),
Kobra Najjar, Soghra Mola'I, Fatemeh, Ashraf Kalhori and
Abdollah F.(m)
(See earlier information in UA 257/06 (MDE 13/113/2006, 28 September 2006)
Summary:
Iran, Khayrieh, Shamameh Ghorbani, Kobra Najjar, Soghra Mola'i, Fatemeh, Ashraf Kalhori and Abdollah F. are at risk of being stoned to death in Iran. Three other women, Parisa, Shamameh Ghorbani and Haijeh Esmailvand, facing the same punishment, and subjects of previous urgent appeals by Amnesty International, have recently had their cases reviewed. Parisa was released on 5 December 2006 after receiving 99 lashes. The Supreme Court had changed her sentence of execution by stoning to flogging after reviewing the case. Hajieh Esmailvand had her sentence overturned and she was released. In November 2006 it was reported that the Supreme Court had rejected Shamameh Ghorbani's stoning and ordered a retrial, citing incomplete investigations in the case. Amnesty International is urging the authorities to commute the sentences handed down to these seven women and man, and not to use flogging as an alternative punishment since both punishments constitute cruel, inhuman or degrading treatment or punishment.
Background:
In mid-2006, a group of Iranian human rights defenders, mostly women, among them activists, journalists and lawyers, began a campaign to abolish stoning, following reports that a man and a woman had been stoned to death in Mashhad on 7 May 2006, despite an official moratorium on such executions. They identified at least nine women and two men under sentence of death by stoning, and lawyers in the group undertook to represent them. These women, who include those listed above, became subjects of AI Actions.
On 21 November 2006, the Minister of Justice, Jamal Karimi-Rad, denied that stonings were being carried out in Iran, a claim repeated on 8 December by the Head of the Prisons Organization in Tehran. The campaigners against stoning have since stated in response that there is irrefutable evidence that the Mashhad stoning did indeed occur.
Information on individual cases:
Iran was reportedly talking to the son of a neighbour in the courtyard of her house, when her husband attacked her with a knife. She was badly beaten and left bleeding and unconscious on the floor. While she was unconscious, it is alleged that the man killed her husband with his own knife. While police were interrogating her about the killing, Iran reportedly confessed to adultery with the son of her neighbour. However she later retracted her confession. A court in the city of Khuzestan sentenced her to five years' imprisonment for being an accomplice in the murder of her husband, and to execution by stoning for adultery. The verdict was upheld by the Supreme Court in April 2006. Her lawyer has appealed against the sentence. She is detained in Sepidar prison, in Ahvaz city.
Khayrieh an Ahwazi Arab, was reportedly subjected to domestic violence by her husband. She allegedly began an affair with a relative of her husband, who then murdered him. She was sentenced to death by Branch 3 of Behbahan Court, in Khuzestan in southwestern Iran, for being an accomplice in the murder of her husband, and death by stoning for adultery. Khayrieh has denied any involvement in her husband's murder, but confessed to adultery. The sentence was upheld, and the case has reportedly been sent to the Head of the Judiciary for permission to be implemented. Talking about her fate, Khayrieh said "I am ready to be hanged, but they should not stone me. They could strangle you and you would die, but it is very difficult to have stones hitting you in the head".
Kobra Najjar, who is detained in Tabriz prison in northwestern Iran, is at imminent risk of execution. She was sentenced to eight years' imprisonment for being an accomplice to the murder of her husband, and execution by stoning for adultery. She was scheduled to be executed after serving her prison sentence, which was finished two years ago. She has reportedly written to the Judicial Commission for Amnesty to ask for her sentence of execution by stoning to be commuted, and is awaiting a reply. Kobra Najjar was allegedly forced into prostitution by her husband, a heroin addict who was violent towards her. In 1995, after a severe beating by her husband, she told one of her regular customers that she wanted to kill her husband. The customer allegedly murdered her husband after Kobra Najjar took him to an arranged meeting place. He was sentenced to death, but he was pardoned by the victim's family, to whom he paid diyeh (blood money).
Soghra Mola'i was sentenced to 15 years' imprisonment for being an accomplice to the murder in January 2004 of her husband Abdollah, and to execution by stoning for adultery. During interrogation she said "My husbandusually tormented me. Nevertheless, I did not intend to kill him. On the night of the incident … after Alireza killed my husband, I ran away with him because I was scared to stay at home, thinking that my brothers-in-law would kill me." Alireza was sentenced to death for the murder of Soghra Mola'i's husband, and to 100 lashes for "illicit relations". The sentences are pending examination by the Supreme Court. It is believed that Soghra Mola'i is detained in Reja'i Shahr prison, Karaj, near Tehran.
Fatemeh (surname unknown) was sentenced in May 2005, Branch 71 of the Tehran Province Criminal Court to retribution (qesas) for being an accomplice to murder, and execution by stoning for having an 'illicit relationship' with a man named Mahmoud. Her husband was sentenced to 16 years' imprisonment for being an accomplice to the murder of Mahmoud. The case is currently being examinedin the Supreme Court. According to a May 2005 report in the newspaper Etemad, an altercation occurred between Mahmoud, and Fatemeh's husband. Fatemeh confessed to tying a rope around Mahmoud's throat, which resulted in his strangulation. She has claimed that she intended merely to tie his hands and feet after he was unconscious and hand him over to the police.
Ashraf Kalhori who was scheduled to be stoned by the end of July 2006, has had her execution temporarily stayed by the Head of Judiciary. Ayatollah Shahroudi.Ashraf Kalhori remains under sentence of death. Ashraf Kalhori was sentenced to death by stoning for adultery, in accordance with laws relating to married women. She was also sentenced to fifteen years' imprisonment for allegedly taking part in the murder of her husband. According to Ashraf Kalhori, the killing was accidental, but police accused her of having an affair with her neighbour and encouraging the attack. She reportedly confessed to adultery under police interrogation, but later retracted her confession.
Abdollah F. (m) has been sentenced to death by stoning.
Parisa (surname unknown) appealed against the stoning sentences with the Discernment Branch of the Supreme Court. On 8 November 2006, Branch 15 of the Supreme Court reviewed the cases, to determine whether the sentence of stoning had been appropriate and consistent with Islamic law. During the entire court session, Parisa was holding the hands of her three-year-old son. On 27 November, the Supreme Court changed the sentence to flogging for both Parisa and her husband. Her husband Najaf has reportedly been sentenced to a period of exile in a different city.
Hajieh Esmailvandwas acquitted on 9 December 2006 of the charge of adultery for which she had been sentenced to execution by stoning. She had been released on bail in September 2006 pending a retrial.
RECOMMENDED ACTION:
Please send appeals to arrive as quickly as possible, in Persian, Arabic, English or your own language:
Explain that you are a health professional and are writing about the cases of (name those listed above). If you have written to the authorities on this case before, please state that your concern is ongoing. State that you are concerned by the use of the death penalty
Welcome the news that the sentences of stoning against Parisa, her husband Najaf, and Hajieh Esmailvand were overturned and that Parisa and Hajieh have since been released.
Urge the authorities to overturn the sentences of death by stoning that have been passed on (list names above) immediately. Call upon the authorities to abolish the punishment of death by stoning.
State that Amnesty International considers the punishment of flogging to constitute cruel, inhuman and degrading treatment amounting to torture, and express grave concern that Parisa was given 99 lashes
Invite a response.
APPEALS TO: (In Arabic, English or your own language)
Leader of the Islamic Republic
His Excellency Ayatollah Sayed 'Ali Khamenei,
The Office of the Supreme Leader
Shoahada Street,
Qom,
Islamic Republic of Iran
Email: [email protected]
Salutation: Your Excellency
Head of the Judiciary
His Excellency Ayatollah Mahmoud Hashemi Shahroudi
Ministry of Justice,
Park-e Shahr,
Tehran,
Islamic Republic of Iran
Salutation: Your Excellency
COPIES TO: diplomatic representatives of Iran accredited to your country.
If you receive no reply within six weeks of sending your letter, please send a follow-up letter seeking a response. Please send copies of any letters you receive to the International Secretariat, attention of Health and Human Rights Team.
Please inform your section or structure if you take action in this case, and of any replies you receive.