Amnesty International
Nine at risk of execution over Iran protests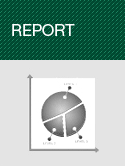 February 2, 2010
Report
Amnesty International has urged the Iranian authorities not to execute nine people sentenced to death who were arrested in relation to the protests that followed last year's disputed presidential election.

The organization said it fears the Iranian authorities are planning to execute some or all of the nine in public before 11 February, the anniversary of the 1979 Islamic Revolution, when further protests are expected. 

According to Iranian media reports, Deputy Judiciary Head Ebrahim Raisi said on Monday that, after the execution of two men last week, the nine others will be executed "soon".

"Those sentenced did not have had a fair trial," said Hassiba Hadj Sahraoui, Amnesty International's Middle East and North Africa Deputy Director. "They were denied access to a lawyer in the initial stages of their detention, and some or all appear to have been coerced into giving confessions. It is also not clear whether those condemned have been able to exercise their right to appeal."

Iran's judiciary is reported to be under political pressure to execute more opposition supporters to end the continuing protests.

Mohammad Reza Ali-Zamani and Arash Rahmanipour were hanged in public last Thursday after being convicted in unfair trials of "enmity against God" and being members of Anjoman-e Padeshahi-e Iran (API), a banned group which advocates the restoration of an Iranian monarchy.

They were the first executions known to be related to the post-election violence that erupted across Iran in June and has continued since.

"Executing people in public further adds to the already cruel, inhuman and degrading nature of the death penalty," said Hassiba Hadj Sahraoui. "It can only have a dehumanizing effect on the person sentenced to death and a brutalizing effect on those who witness the execution, including the relatives."

Mohammad Reza Ali-Zamani and Arash Rahmanipour were convicted by Tehran's Revolutionary Court in October.  Iran executed at least 14 people in public in 2009.

At least two of the nine others on death row, Naser Abdolhasani and Reza Kazemi, were sentenced to death in similar post-election "show trials". The identity of the other seven is unknown.

According to Iranian officials, over 40 people have died in demonstrations since the election, which were violently repressed by the security forces. Amnesty International believes the number to be much higher. More than 5,000 people have been arrested, many of whom were tortured or otherwise ill-treated.

Scores have been sentenced to prison terms, and in some cases flogging, after unfair trials, and at least 12 have been sentenced to death.  One man – Hamed Rouhinejad - had his death sentence commuted to a 10-year prison term on appeal in January 2010.