Amnesty International
Kurdish man at imminent risk of execution in Iran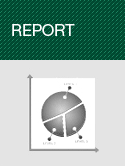 January 22, 2010
Report
The Iranian authorities must not execute a Kurdish man on death row whose transfer to solitary confinement last week raises fears that his execution could be imminent, said Amnesty International.

Habibollah Latifi was sentenced to death in July 2008 after he was convicted of moharebeh (enmity against God) in connection with his membership of and activities on behalf of the Kurdish Independent Life Party (PJAK), a banned armed group.

He was transferred to solitary confinement at Sanandaj prison, Kordestan province, north-western Iran on 16 January.

Another man, Sherko Moarefi, was arrested in October 2008 and subsequently sentenced to death and remains on death row in Saqqez prison.

At least 18 other Kurds - 16 men and two women - are believed to be on death row in connection with their links to banned Kurdish organizations.  

In October, fears were raised that Habibollah Latifi, Sherko Moarefi and Ehsan Fattahian were at imminent risk of execution after a judge in Sanandaj, the provincial capital, received orders to carry our their executions. Ehsan Fattahian was executed on 11 November 2009.

Habibollah Latifi was arrested on 23 October 2007 in Sanandaj. His trial was held behind closed doors and neither his family, nor his lawyer, were allowed to attend. His death sentence was upheld by the Appeal Court in Sanandaj on 18 February 2009.

His lawyer is not known to have been notified of a scheduled execution as is required by law, although in some cases – such as that of fellow Kurd Fasih Yasmini, who was executed for moharebeh on 6 January 2010 - executions have taken place without this notification being issued. His family has not been notified that he will be executed but fear that he is at imminent risk of execution.

The scope of capital crimes in Iran is broad, and includes moharebeh, which is often imposed for armed opposition to the state, but can include other national security offences such as espionage.

Amnesty International has called on the Iranian authorities to commute the death sentences of Habibollah Latifi and Sherko Moarefi and any others imposed for political offences.

One of Iran's many minority groups, Kurds experience religious, economic and cultural discrimination. For many years, several Kurdish organizations conducted armed opposition against the Islamic Republic of Iran. Formed in 2004, PJAK continues to carry out armed attacks against Iranian security forces.

No group has claimed responsibility for the spate of assassinations and attempted assassinations in Kordestan, which targeted mainly religious figures and judges between 9 and 19 September 2009.

The authorities have variously blamed PJAK and "hard-line Sunni fundamentalists" linked to foreign intelligence services. According to Iranian media on 28 September 2009, several of those believed to have been responsible for the attacks were arrested at the scene of another attack in which two others were killed.

On 18 January 2010, Vali Haji Gholizadeh, the prosecutor in the north-western city of Khoy, was shot dead. Four suspects were arrested. The Iranian authorities blamed PJAK for the killing although PJAK later denied responsibility.

Amnesty International condemned without reservation attacks on civilians, which include judges, clerics and locally or nationally elected officials, as attacking civilians violates fundamental principles of international humanitarian law.

The organization said that these principles prohibit absolutely attacks on civilians as well as indiscriminate and disproportionate attacks. Such attacks cannot be justified under any circumstances.