Amnesty International
Iran: Stoning reprieve for two Iranians (Web Text)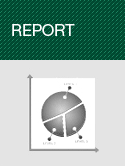 June 21, 2007
Report
AI Index: MDE 13/076/2007
The Head of the Judiciary in Iran has issued a temporary reprieve to two people due to be publicly stoned to death today (Thursday 21 June), according to activists from the 'Stop Stoning Forever' campaign.
Mokarrameh Ebrahimi and the unnamed father of her 11-year-old child were scheduled to be executed in a cemetery in Takestan, Qazvin province, 9am local time. They had been sentenced to death after conviction of adultery.
But following widespread campaigning by activists inside and outside of Iran, including Amnesty International (AI), the stoning has been postponed.
It was reported in the afternoon of 20 June that the Head of the Judiciary, Ayatollah Shahroudi, had issued a written order to the judiciary in Takestan to suspend the execution temporarily. The couple remain under sentence of execution by stoning.
The Stop Stoning Forever campaign thanked its supporters, many of whom contacted Iranian officials to plead for the lives of the couple.
"Despite the short time for action, many people and human rights organizations raised their opposition to the stoning. We owe this temporary success to the overwhelming support of the many citizens of conscience of the world," it said.
Under Iranian law, execution by stoning is a common punishment for adultery by married men and women.
AI welcomes the stay of execution, but remains concerned that Mokarrameh Ebrahimi and the unnamed man remain on death row, under sentence of execution by stoning. The organization will take further action on their behalf and calls on the Iranian authorities to commute the death sentences in both cases.
More info:
The Stop Stoning Forever campaign
Amnesty International appeals against planned executions by stoning (public statement)