Amnesty International
Delara Darabi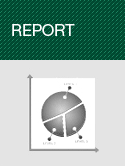 June 25, 2007
Report
Delara Darabi, aged 20, faces execution after being convicted of the murder of her father's 58-year-old female cousin Mahin in September 2003. She was 17 at the time of the crime.
Delara Darabi initially confessed to the murder, but later retracted her statement. She said that her boyfriend, Amir Hossein Sotoudeh, was the murderer and that she had admitted responsibility to protect him from execution, claiming that he had told her she was too young to be executed.
Delara Darabi was initially sentenced to death by Branch 10 of the General Court in Rasht on 27 February 2005. In January 2006, the Supreme Court found "deficiencies" in the case and returned it to a children's court in Rasht for retrial.
Following two trial sessions in January and June 2006, Delara Darabi was sentenced to death for a second time by Branch 107 of the General Court in Rasht. Amir Hossein Sotoudeh was sentenced to 10 years' imprisonment for complicity in the murder.
Both received sentences of three years' imprisonment and 50 lashes for robbery, plus 20 lashes for an "illicit relationship". Delara Darabi's death sentence was confirmed by the Supreme Court on 16 January 2007.
Delara Darabi has been detained in a women's prison in Rasht since her arrest in 2003. Her detention conditions have been poor and she has suffered from depression in prison. Her father has said that she is not fed properly and is treated badly by the prison staff.
Delara Darabi has had only sporadic access to her family. Visitation rights are frequently denied and the family have sometimes been turned away on arrival.
In January 2007, Delara Darabi attempted to commit suicide, but was saved when cellmates alerted prison officials. Prior to her suicide attempt, her family and lawyer made repeated requests that she be moved to another prison because of her deteriorating physical and mental state.
In March 2007, her lawyer, Abdolsamad Khoramshahi, told E'temad newspaper that he had filed an appeal against her death sentence, which will be heard by a different branch of the Supreme Court.
On 5 April, it was reported that the file had been transferred from the Head of the Judiciary to the Supreme Court, but on 25 April it was reported that her death sentence had been further confirmed by Branch 7 of the Supreme Court, sitting as a sentencing discernment or review body and that the verdict had been sent back to the Head of the Judiciary for consideration.