Amnesty International
Sina Paymard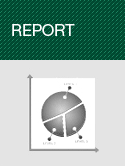 June 25, 2007
Report
Sina Paymard, the young man reprieved at the gallows in 2006 by relatives of the murder victim after he had played the flute, was a 16-year-old drug addict at the time of the crime.
In October 2004, he went to a park in Tehran to try and buy cannabis. When a fight broke out between him and the man from whom he was trying to buy drugs, he stabbed the man with a pocket knife. He said that he was under the influence of drugs at the time. Branch 71 of the Tehran Province Court sentenced Sina Paymard to qesas for murder. Branch 33 of the Supreme Court upheld the sentence.
According to his lawyer, human rights defender Nasrin Sotudeh, Sina Paymard had been diagnosed with bipolar disorder by a psychiatrist, for which he was treated between 2001 and 2002. His lawyer says the sentencing court did not properly consider evidence that Sina Paymard was suffering from a mental disorder, and in November 2006 submitted new documents to the court, calling for a review of the case.
Sina Paymard's father described the emotional day of his son's planned execution:
"We… asked the officials to allow us to see Sina once more. Nobody listened to us. Then the prison officer said Sina had asked for his instrument. Sina plays the flute. I gave it to him... that was Sina's last wish at the gallows... He started playing and all the families started crying... One of the women, who was apparently one of the [representatives of the murder victim], went to the other party and [agreed to accept blood money]. She then went to the other [members of the victim's family]... and they listened to her."
In January 2007, the Head of the Judiciary granted Sina Paymard a stay of execution while negotiations took place between his family and his victim's family over the diyeh (blood money). The victim's family demanded diyeh of more than US$160,000, which Sina Paymard's family struggled to collect. In April 2007, after the family finally raised the money, the victim's family is reported to have refused to accept the payment.
Sina Paymard remains held under sentence of death in Reja'i Shahr prison in Karaj.