Amnesty International
Iran: Amnesty International appalled at the spiralling numbers of executions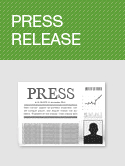 September 5, 2007
Press Release
Public Statement
AI Index: MDE 13/110/2007 (Public)
News Service No: 171
Amnesty International is appalled at the reports of the execution of 21 people in Iran this morning, bringing the total number of executions recorded by the organization since the start of 2007 to 210.
This figure exceeds the 177 executions recorded in 2006, although the true figure for both years is likely to be higher. At least two child offenders were among those executed to date in 2007.
Amnesty International has catalogued scores of unfair trials in recent years and the organisation is concerned that many of those executed today faced unfair trials, and a failure to ensure that fair trial safeguards in death penalty cases are implemented in all cases without exemption or discrimination.
Under Iranian law, the accused has no right to legal representation prior to being formally charged. The UN Special Rapporteur on extrajudicial, summary or arbitrary executions has stated that all defendants facing the imposition of capital punishment must benefit from the services of a competent defence counsel at every stage of the proceedings
The scope of capital crimes in Iran remains extraordinarily large and includes vaguely worded charges, such as "enmity against God" (moharebeh ba Khoda), "being corrupt on earth" (mofsed fil arz), which refer, inter alia, to those accused of using firearms against the state; carrying out acts of robbery and to those who are considered to be carrying out espionage against the government. These crimes, including those of are adultery by married people, and same-sex sexual conduct, regarded as a crime against God and as such are not subject to pardon. Discretionary laws over which judges have the power to impose the death penalty include those relating to national security offences.
Article 6(2) of the International Covenant on Civil and Political Rights, to which Iran is a state party states: "In countries which have not abolished the death penalty, sentence of death may be imposed only for the most serious crimes..." The UN Human Rights Committee, the independent body that reviews states' implementation of this treaty has stated: "The Committee is of the opinion that the expression 'most serious crimes' must be read restrictively to mean that the death penalty should be a quite exceptional measure." Furthermore, Safeguard 1 of the Safeguards Guaranteeing Protection of the Rights of Those Facing the Death Penalty, adopted by the UN Economic and Social Council in 1984, states: "In countries which have not abolished the death penalty, capital punishment may be imposed only for the most serious crimes, it being understood that their scope should not go beyond intentional crimes, with lethal or other extremely grave consequences."
At least four of the executions today, in Shiraz, were carried out in public, although the UN Human Rights Committee has stated: "Public executions are... incompatible with human dignity." At least two of those executed in Shiraz appeared to have belonged to Iran's Baluchi minority. Amnesty International is concerned that members of Iran's Baluchi minority have formed a significant proportion of those executed in Iran.
Amnesty International continues to urge the Iranian authorities to stop executing child offenders; to implement all required safeguards in capital cases and to limit the scope of crimes punishable by death, as a first step towards its total abolition. The organisation is calling for an immediate moratorium on executions in Iran. The UN General Assembly's (UNGA) 62nd session in October 2007 will vote on a resolution calling for a global moratorium on executions, to be introduced as a step towards the abolition of the death penalty. Amnesty International calls on Iran to halt the continuing use of this most extreme penalty, which is a gross violation of human rights and to back this resolution.
The organisation also calls on the people of Iran to support the campaign entitled "Stop the Death Penalty: The World Decides," initiated by World Coalition against the Death Penalty (WCADP) and other non-governmental organizations by signing an online petition found at:http://www.worldcoalition.org/modules/news/article.php?storyid=10&sel_lang=english