Amnesty International
Iran religious minority members facing 'show trial'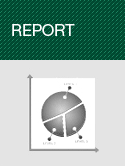 January 13, 2010
Report
Amnesty International has urged the Iranian authorities to release seven members of the Baha'i religious minority who appear to be facing a "show trial" in Tehran on a collection of spurious charges.

The five men and two women, who were arrested almost two years ago, could face the death penalty if they are convicted of crimes including "espionage for Israel", "insulting religious sanctities" and "propaganda against the system".

"The seven are prisoners of conscience, held solely on account of their beliefs or peaceful activities on behalf of the persecuted Baha'i community, and must be immediately and unconditionally set free," said Hassiba Hadj Sahraoui, Deputy Director of Amnesty International's Middle East and North Africa Programme.

The trial of the seven Baha'is has been postponed three times since they were arrested between March and May 2008 - but finally began in closed session in a Revolutionary Court on Tuesday.

Lawyers for the seven – who have rarely been able to visit their clients – were initially denied access to the court room, but managed to persuade court officials to allow them to enter. 

The Iranian authorities have blamed the Baha'is, among other groups, for orchestrating much of the unrest that took place on the Ashoura religious holiday in December. At least 13 Baha'is have been arrested from their homes in Tehran since the demonstrations. 

The Baha'i community denies any such involvement and have refuted the authorities' claims that firearms were found in the houses of those arrested.

"The authorities are seeking to make the Baha'i minority scapegoats for the recent unrest, when there is no evidence that they were involved," said Hassiba Hadj Sahraoui. "The authorities should allow peaceful demonstrations of those with opposing views, not lock up without good reason those of a different faith to their own." 

The Baha'i faith was founded about 150 years ago in Iran and has since spread around the world. Since the establishment of the Islamic Republic of Iran in 1979, the Baha'i community has been systematically harassed and persecuted.

There are over 300,000 Baha'is in Iran, but their religion is not recognized under the Iranian Constitution, which only recognizes Islam, Christianity, Judaism and Zoroastrianism. Baha'is in Iran are subject to discriminatory laws and regulations, which violate their right to practice their religion freely.

The Iranian authorities also deny Baha'is equal rights to education, work and a decent standard of living by restricting their access to employment and benefits such as pensions. They are not permitted to meet, hold religious ceremonies or practice their religion communally.