Amnesty International
IRAN : FILE ON TORTURE 1985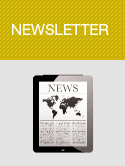 Amnesty International
March 31, 1985
Newsletter
NEWSLETTER
April 1985 Volume XV Number 4
Political detainees in Iran are reported to be tortured and ill-treated in hundreds of secret detention centers throughout the country. Many of theses places were used for the same purpose by the SAVAK secret police during the last Shah's time, but Amnesty International has received information that more are now in use in premises rub by the local Khomiteh (committee) or Pasdaran (Revolutionary Guards). The premises used include office buildings, houses and schools. Amnesty International has received a report that one of them was a theatre.
The number of reports of torture and ill-treatment received by Amnesty International, their persistence and consistency make it clear that these violations of human rights are continuing, widespread and, in some places, systematic.
Amnesty International has not been able to visit Iran since just after the 1979 revolution. Since then it has repeatedly raised its concerns with the authorities - as it had before the revolution - and has on a number of occasions asked to be allowed to send another mission to the country, most recently in September 1984.
The following material is based on a wide variety of sources, including personal interviews over the years with sores of former political prisoners living outside Iran.
Detainees at mercy of their captors
Political detainees are reported to be tortured immediately after arrest, during incommunicado detention in Khomiteh or Pasdaran centers and afterwards in prison.
The torture may begin as soon as they arrive at the centres - although by then some of them are reported to have been ill-treated already, beaten up in the vehicles delivering them.
Once at the centres they appear to be completely at the mercy of their captors and may be held incommunicado for periods of up to several months without charge or trial.
Torture may continue even after their transfer to recognized prisons, where Pasdaran also serve as guards.
There is no limit to how long detainees may be held without charge or trial. They have no access to lawyers - or doctors - nor is there any way they can challenge their detention in the courts.
Their isolation - and their sense of it - is increased by the knowledge that their families may not have been told where they are and may indeed been told where they are and may indeed have been warned not to make inquiries about them for a number of months - relatives have in fact been threatened with arrest themselves if they ignored this "advice." Amnesty International has also learned of relatives having been tortured in order to induce prisoners to make confessions or provide information.
"I heard the crack of a whip and I felt as though my back were being cut by a huge knife."
The scarred back of a former teacher arrested in September 1983. Although he had been critical of Iran's educational policies, he was not a member of any political movement. He told Amnesty International that during interrogation:
"They (Pasdaran) put a sack over my head and over that a piece of cloth around my mouth... first of all they punched me hard and repeatedly in the face. Then they removed my shirt and told me to lie face down on a bench. I heard the crack of a whip and I felt as though my back were being cut by a huge knife.
"They gave me six lashes and then asked me questions... the pain was so bad that, had I been able to, I would have committed suicide. I was punched and kicked and thrown... against the wall. One of them jumped on my chest.
"This same treatment, beating and kicks, then five or six lashes, then questions, was repeated over and over for about two hours. They didn't believe me when I said I didn't belong to any organization."
In May 1984 this prisoner was examined in London by an Amnesty International doctor, who stated in his medical report that he had counted 18 distinct marks up to 30cms long on the man's back "consistent with whipping." Three were also very small scars on each leg, "probably caused by kicks."
(There was also a picture of this prisoners whipped back in the original Amnesty Report that could not be added to this copy.)
Vital safeguards lacking
Vital basic safeguards against torture are therefore lacking - limits on incommunicado detention, prompt appearance of the detainees before a judicial authority and prompt and regular access to lawyers, doctors and relatives; detention only in publicly recognized places(not secret centres); and regular governmental review of procedures for detention and interrogation.
Purpose of torture
Torture in Iran is usually inflicted on prisoners in order to extract confessions about political activities, names and addresses of political activists and safe houses.
Another motive for torture is to induce prisoners to agree to appear on television to recant their political or religious beliefs or activities. Bahais have been tortured in order to force them to recant their faith, to give televised confession that they are spies, or to give names of and information about other Bahais.
Amnesty International believes that confessions extracted by torture should never be invoked in legal proceedings and indeed such practice is in clear contravention of Article 38 of Iran's Constitution, which states: "Any form of torture for the purpose of extracting confessions or gaining information is forbidden. It is not permissible to compel individuals to give testimony, make confessions or swear oaths, and any testimony, confession or oath obtained in this fashion is worthless and invalid. Punishments for the infringement of these principles will be determined by law."
Amnesty International knows of no specific cases where individuals have been charged or tried for the infliction of torture on or ill-treatment of prisoners.
Methods
The methods of torture most widely and consistently reported are beating and whipping - the latter may also be inflicted as an Islamic judicial punishment (ta'zir), and in practice it may be difficult to distinguish between the two.
The Human Rights Committee set up under the International Covenant on Civil and Political Rights has held in General Comment 7(16) on Article 7 of the Covenant, which Iran has ratified, that "... the prohibition (of torture and cruel, inhuman or degrading treatment or punishment) must extend to corporal punishment, including excessive chastisement as an educational or disciplinary measure."
Amnesty International has also expressed its concern to the Iranian authorities about judicial punishment of amputation.
On 7 February 1985, Kayhan reported that a man convicted of 41 cases of theft had had the four fingers of his right hand amputated in Qasr Prison the previous day by a new machine especially made for the purpose. Three similar sentences were due to be carried out on 8 February.
'Football'
After arrival at the detention centre, detainees are often at once beaten indiscriminately all over the body. This may be accompanied by "football" - the blindfolded detainee is pushed from one guard to another while being beaten, punched and kicked.
According to one former detainee, "this 'football' game is often used on people who have just been arrested. It breaks down the resistance, and can make one feel lonely and unstable."
In other forms of beating, the interrogators concentrate on particular parts of the body, especially the soles of the feet or the back, for prolonged periods. Prisoners are always blindfolded during such beating and usually have their hands and sometimes their feel bound together; they may also be tied to a bed. The thrashings may be administered with genuine whips or else cables of varying thickness may be used, ranging from telephone cable to heavy wire cable whose strands open into a claw at one end which rips the flesh.
Tabriz prison
"X," a member of the People's Mojahedine Organization, who was held in Tabriz Central Prison between February 1981 and September 1983, told Amnesty International in an interview that detainees there were beaten systematically with a claw-like steel cable on their backs, sides and chests. To increase the pain, water was then poured over the wounds. The swollen wounds would then again be beaten or kicked resulting in severe bleeding. Detainees usually wore their underclothes at the time, he said, and shreds of cloth would get into the cut flesh. Because of inadequate sanitary and hygienic facilities and lack of medical care, the result would be infected, painful and malodorous wounds.
When they stopped my feet were bleeding ...
"Y," a woman student aged 26, detained at Evin Prison in Tehran between September 1981 and March 1982, described her first beating to Amnesty International:
"When I refused to confess, I was blindfolded and told to lie down on the floor. One of them (Pasdaran) whipped my feet with a heavy cable. I was wearing socks, but the first lash was so painful that I jumped up and ran around the room.
"Then they tied my hands behind my back, and my feet together, removing my socks, they covered my head with a blanket and beat me again on my back and feet, telling me to confess which political organization I belonged to and give the names of my political comrades.
"I don't know how long it continued. At one point I pretended to be unconscious, but they just beat me harder, accusing me of trying to fool them. When they finally stopped, my feet were bleeding badly, especially around the toe-nails.
"They told me they were going to have lunch and left me sitting on a chair, but I was shaking so violently I couldn't even stay on it, yet they wouldn't le me lie on the floor.
"All I wanted to do then was to drink water, and when I went to the lavatory I found there was blood in my urine."
Sexual abuse
Other forms of physical torture reported to Amnesty International since 1980 by former victims include being hung up for hours at a time, sometimes with the body contorted by having one arm stretched over the shoulder and tied behind the back to the opposite ankle; burning with electricity and cigarettes; and various forms of sexual abuse, including rape of both men and women prisoners.
A 23- year-old woman volunteer social worker, who was not a member of any political movement, gave Amnesty International the following account of her torture and ill-treatment. She was arrested twice by Pasdaran in Tehran. The second time, in late 1982, she was kept isolated in Komiteh building for five weeks, during which time she was repeatedly questioned about her presumed political affiliations and asked to name her friends. On one occasion she was forced to undress and submit to oral and anal sex. She was a virgin:
"I had never been close to a man before. I didn't understand what was happening to me, I was terrified. I'd heard that if women were raped in prison, they would never be released. When it was over, I kept vomiting and couldn't stop crying..."
She was released a week later, but was unable to speak of her ordeal until she was able to leave the country over a year later.
She said she was independent, self confident and "afraid of nothing" before her imprisonment. Now, she said, she was afraid of everyone and had lost all confidence in herself, unable even to bring herself to go out in the street on her own, or to bear any kind of physical contact with men, including her male relatives.
Mock execution
Physical torture is frequently accompanied by threats of execution or mock execution. A female sympathizer of the Rah-e Kargar (Worker's Way) organization, imprisoned in Isfahan in September 1981, told Amnesty International:
"One night they called my name and I was shoved into a car. They told me I was going to be executed. And that I had little time left in which to 'repent.' After what seemed a very long time they took me from the car, and tied me, still blindfolded, toe [sic]. They told me to confess, and I told them I had nothing to say. They told me to write my will, but I said I had to nothing to write. Suddenly they fired shots all around me, or so I realized later. At the time I was so shocked I thought I was actually being executed. They repeated the mock execution twice more that evening trying to get me to confess, then beat, and kicked and punched me, and pushed and shoved me violently against the trunks of trees until daylight."
Threats to relatives
Many former prisoners interviewed by Amnesty International have reported receiving threats of the arrest or execution of relatives if they continued to refuse to confess.
A member of the Baha'i faith, imprisoned at Shiraz in early 1983, told Amnesty International of a young woman prisoner there at the same time who was informed by prison guards that her husband had been severely tortured, but that this would come to an end if she agreed to recant her faith. When she refused she was taken to see him and was shocked at his condition. He had lost weight drastically, had bleeding, running sores on his back and his toe-nails had been removed. Husband and wife were later executed.
Forced to watch executions
Other former prisoners have reported on psychological effects of being forced to watch the execution of fellow prisoners, or even having to collect the bodies after executions.
"X" (the former prisoner in Tabriz Central Prison) told Amnesty International that about 60 of his cellmates were taken away for execution during the 32 months he spent there.
"When you're in a cell with other political prisoners you share an intimate, special relationship with them. With time I got to know my fellow prisoners and love them... Each time they would take prisoners away to be executed, and then new prisoners came to my cell, and I got to know them in the same way, and the same thing happened so many times.
"In the end it was so emotionally painful, that I found myself hoping I'd be the next to be executed ... [A]part from the physical torture, the emotional and psychological torture was terrible ... when there were executions, we had to load the bodies onto a lorry, with maybe a hand or limb missing from them. I had to do it three times, putting the corpses into bags and loading them onto a lorry.
"Sometimes there were relatives executed together, or else one only one would be executed, and beforehand they would be allowed a final brief meeting. My cell was close to the execution yard, and I could overhear these meetings and the cries that followed the executions..."
The female prisoner "Y" told Amnesty International how she and other women prisoners at Evin Prison were led blindfolded to a large hall, where she heard crying and wailing. A guard told them their blindfolds were to be removed, but that they were not to look to the side, but straight ahead. When they did so, they saw the body of a young man hanging by the neck from a tree:
"...The hands were bandaged to the elbow, and his feet and legs were bandaged up to the knees. A placard around his neck bore his name, and he was very thin. A guard poked the body with a stick to make it turn round and round ... then we were taken to be interrogated ..."
She described, too, how later during her seven-month detention in the prisons of Evin and Ghezel-Hessar, she had been held in a cell holding 120 women, including schoolgirls and old women. Many of them had been tortured, including some awaiting execution...
"One night a young girl called Tahereh was brought right from the courtroom to our cell. She had just been sentenced to death, and was confused and agitated. She didn't seem to know why she was there. She settled down to sleep next to me, but at intervals she woke up with a start, terrified, and grasped me, asking if it were true that she really would be executed, I put my arms around her and tried to comfort her, and reassure her that it wouldn't happen, but at about 4am they came for her and she was taken away to be executed. She was 16 years old."
The photograph (this is referring to a photograph that was in the original Amnesty International report that showed a man's feet with scars on it but this photo could not be added to this copy) shows the scarred feet of a member of the Kurdish Democratic Party who was arrested in October 1983. He told Amnesty International that he was repeatedly beaten, kicked and punched while tied face downward to a bed. Pasdaran members trampled on his bare feet and then forced him to walk barefoot in the courtyard. He was also forced to lie, tied to a bed, with a cement block which he estimated weighted 20 kilos on his back for up to 12 hours. He was examined in Paris in June 1984 by an Amnesty International doctor, who concluded that the scars were consistent with the ex-prisoner's allegations of torture.
Mentally disturbed
Other forms of psychological torture or ill-treatment commonly reported to Amnesty International included being placed in a cell with a prisoner who has become mentally disturbed as a result of ill-treatment.
One young man, who was not a member of any political group, recounted his experiences as a prisoner from August 1981 to October 1982.He said he had been subjected to mock execution, sexual abuse and prolonged beating. Afterwards: "I was again... held in solitary confinement ... I had so far spent two and a half months in detention and had had no bath or medical treatment, and received no visits from relatives during this time. Then another prisoner was put in the cell with me. This man had been badly beaten, was disorientated, confused and incontinent. His clothes were badly soiled with his own urine and excrement. We remained together for several days, and I was then given permission to take a shower and to wash the other prisoner at the same time."
Doctors' conclusions
In May 1984, 18 months after his release from prison, this former prisoner was interviewed and medically examined by an Amnesty International doctor. He complained of the following ailments, which he felt to be related to his experiences of imprisonment and torture: pain in the genitals, particularly in the scrotum; spinal pain, in the region of cervical vertebrae and lumbar vertebrae; headaches, in the occipital and frontal regions; disturbed sleep with frequent nightmares; loss of concentration, with intrusive flashbacks of his prison experiences; chest pains.
Amnesty International doctors in Europe have examined a number of torture victims from Iran, often many months after their torture was alleged to have taken place. Photographs of scars on two such victims appear on page 1 and page 3 (not available in this copy). In these cases, as in others, the doctors concluded that the condition of physical scarring sustained was consistent with both kinds of torture alleged and when it was alleged to have been inflicted.
Investigation ordered
In December 1980 Iran's revolutionary leader, Ayatollah Ruhollah Khomeini, ordered an investigation into allegations of torture. On 17 May 1981 the Torture Probe Commission reported, among other things, that some of the complaints of torture related to injuries sustained in armed street clashes; others related to ta'zir punishments which could not be described as constituting torture; some of the physical scars had been self-inflicted; but "some persons' claims were found to be reasonable and those who were accused of having committed torture are being held now and their faults will be dealt with by [the] competent legal authorities."
Amnesty International believes that a new investigation into allegations of torture and ill-treatment in Iran is overdue. It has called on the authorities to initiate a thorough and impartial investigation, and to make public both the findings and the procedures followed in conducting such an investigation.
Iran's obligations
Iran's obligations under international instruments before the 1979 revolution prohibiting the use of torture remain in force today.
On 8 February 1978 the Iranian Government made a unilateral declaration against torture, thereby reaffirming its support for the United Nations Declaration on the Protection of All Persons from Being Subjected to Torture and Other Cruel, Inhuman or Degrading Treatment or Punishment, which was adopted by the General Assembly on 9 December 1975.
On 24 June 1975Iran ratified the International Covenant on Civil and Political Rights, of which Article 7 states: "No one shall be subjected to torture or to cruel, inhuman or degrading treatment or punishment..."
While certain individual Iranian Government representatives have indicated that they consider provisions contained in United Nations instruments related to human rights to be incompatible with Islam, and that they therefore disagree with them, the government itself has taken no formal steps to revoke its commitment to the international agreements mentioned above.
Moreover, on 3 December 1984Iran's representative introduced a draft resolution (A/C.3/39/L.68) to the Third Committee of the United Nations which would have reaffirmed the importance of the United Nations Declaration against Torture. It would have recognized that new techniques and machinery for torture "are detrimental to the fate of the individual and of the society as a whole," and it would have condemned all acts of torture and deplored and called for the prohibition of all means of torture, as well as their development, production or storage.
Although this draft resolution was subsequently withdrawn, it was a clear and positive indication that the Islamic Republic of Iran does not challenge the international legal obligation to prevent and prohibit the practice of torture.
WHAT YOU CAN DO
Amnesty International has issued a 12-point program of practical measures for the prevention of torture. In view of the detailed and recurrent reports of torture in Iran over the years, the organization believes the Iranian Government should implement the 12-point program as a sign of its commitment to stop torture and uphold human rights. The following 10 points are especially relevant:
The highest authorities of Iran should issue clear public instructions to the Revolutionary Guards and all other officials involved in the custody interrogation or treatment of prisoners that torture will not be tolerated under any circumstances.
The government should ensure that all detainees are brought before a judicial authority promptly after being taken into custody and that relatives, lawyers and doctors have prompt and regular access to them.
Relatives and lawyers should be informed promptly of the whereabouts of detainees. No one should be held in secret or unacknowledged detention.
There should be regular, independent visits of inspection to places of detention to ensure that torture does not take place.
The Iranian government should establish an impartial body to investigate all complaints and reports of torture. Its findings and methods of investigation should be made public.
Steps should be taken to ensure that confessions or other evidence obtained through torture may never be invoked in legal proceedings.
All acts of torture should be made punishable offences under the criminal law.
Where it is proved that an act of torture has been committed by or at the instigation of a public official, criminal proceedings should be instituted against the alleged offender.
It should be made clear during the training of all officials who are involved in the custody, interrogation or treatment of prisoners that torture is a criminal act. They should be instructed that they are obliged to refuse to obey any order to torture. The United Nations Code of Conduct for Law Enforcement Officials and the Standard Minimum Rules for the Treatment of Prisoners should be widely distributed.
Victims of torture and their dependants should be afforded redress and compensation for their material and moral sufferings, without prejudice to any other civil or criminal proceedings.
Please write courteous letters urging the Iranian authorities to take effective measures for the prevention of torture in Iran, as indicated above. Send your letters to: Ali Akbar Nateq Nouri/ Minister of Interior/Tehran/ Islamic Republic of Iran; and to Hojjatoleslam Ali Akbar Hashami Rafsanjani / Speaker of the Majlis / Tehran / Islamic Republic of Iran. Send copies of your letters to Iran's Ambassador in your own country.