Amnesty International
Iran must stop imminent execution of juvenile offender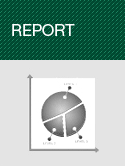 December 8, 2009
Report
The Iranian authorities must halt Wednesday's planned execution of a juvenile offender, Amnesty International has urged. 

Mohammad Reza Haddadi, now aged 21, is due for execution in the city of Shiraz, in southern Iran. He has been sentenced to death for a crime that took place when he was 15 – and which he denies committing.

On Sunday, Ma'soumeh Tahmasebi, one of Mohammad Reza Haddadi's lawyers, said that she had not been informed of the scheduled execution, as is required under Iranian law, but that another prisoner had telephoned Mohammad Reza Haddadi's father to tell him that his son would be executed on Wednesday.  

This is the fourth time Mohammad Reza Haddadi's execution has been scheduled and postponed and only the Head of the Judiciary, Ayatollah Sadeqh Larijani, can now stop the execution from taking place.

"It is shocking that Iran continues to flout international law by arranging to kill those accused of committing crimes when they were children," said Hassiba Hadj Sahraoui, Middle East Deputy Programme Director at Amnesty International. "Not only did Mohammad Reza Haddadi not receive a fair trial, but the repeated halting and rescheduling of his execution date has also compounded his suffering," 

"We appeal to the Head of the Judiciary to immediately issue an order to stay this execution and to review his case to ensure that Mohammad Reza Haddadi's death sentence is overturned once and for all."

Amnesty International is concerned that the prison authorities may go ahead with the execution without informing his lawyer in advance, as required under Iranian law.  Two juvenile offenders – Behnam Zare' and Sayed Reza Hejazi - were executed in the same prison in August 2008 without their lawyer being informed beforehand.

Since January 2009 Iran has executed at least 4 people for crimes they were alleged to have committed when under the age of 18.  Most recently, Behnoud Shojaee was executed on 11 October, for allegedly killing another youth when only 17.  His execution had previously been postponed six times.

Iran is a state party to the International Covenant on Civil and Political Rights (ICCPR) and the Convention on the Rights of the Child (CRC), which prohibit the use of the death penalty against people convicted of crimes committed when they were under the age of 18.

Background 
Mohammad Reza Haddadi was sentenced to death in 2004 for a murder which took place when he was 15. His death sentence was confirmed by the Supreme Court in July 2005.

Mohammd Reza Haddadi initially confessed to the murder, but retracted the confession during his trial, saying he had claimed responsibility for the killing only because his two co-defendants had offered to give his family money if he did so. His co-defendants later supported Mohammad Reza Haddadi's claims of innocence, and withdrew their testimony that had implicated him. They were both over 18 at the time of the crime and received prison sentences.

He was first scheduled for execution in October 2008, but it was stayed on the order of the Head of the Judiciary. His execution was then scheduled again on 27 May 2009 and 16 July 2009.