Human Rights Watch
Iran: Detained Professor Should Be Freed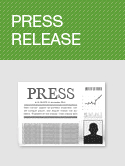 October 23, 2003
Press Release
Dariush Zahedi, an Iranian-American academic held without charge by Iranian authorities since July, should be released immediately and unconditionally, Human Rights Watch said today.
Zahedi traveled to Iran in June to visit his family. In early July, the 37-year-old professor was attending a meeting at his brother's office in Tehran when it was raided by the authorities. The other attendees were arrested and quickly released, but Zahedi was detained in Tehran's Evin Prison in a section controlled by the Ministry of Intelligence.
"Dariush Zahedi has been held in solitary confinement and is at risk of being tortured," said Joe Stork, acting executive director of the Middle East and North Africa Division of Human Rights Watch. "The Iranian government has not provided any evidence of wrongdoing. Professor Zahedi should be freed immediately and allowed to leave the country."
Zahedi has been accused of espionage, according to Mohsen Armin, a member of the Iranian parliament who met with Ministry of Intelligence officials. Zahedi was also reportedly told that he was under suspicion of organizing student protests because he had been to Iran for several consecutive summers on dates that coincided with the politically charged anniversaries of the 1999 Tehran University protests.
After a 40-day investigation by the Ministry of Intelligence into espionage charges, Zahedi was reportedly cleared of suspicion. However, it appears that Tehran Chief Prosecutor Said Mortazavi intervened and transferred Zahedi's case to the judiciary. He has been kept in the judiciary-controlled sector of Evin Prison since, almost entirely in solitary confinement. His family has received no information regarding the legal status of his case.
Informal efforts to secure Zahedi's release have failed. His family has known of his detention since the summer, but kept silent because security forces told them that if they publicized the case, he would be harmed.
Zahedi's family has visited him briefly in prison twice, and has been able to speak with him only once by phone in the presence of a guard. He does not have a lawyer, and his family has little information about his condition in prison.
Human Rights Watch fears that Zahedi may be tortured in order to obtain a videotaped "confession," a tactic often used against political detainees in Evin Prison.
Zahedi has taught at several universities in the United States and has published numerous academic works focusing on Iran and the Middle East. He was scheduled to teach a class this fall at the Peace and Conflict Studies Department at the University of California, Berkeley. University of California officials have also expressed concern for Zahedi's safety.
Zahedi's detention is by no means unique. Iranian authorities are holding scores of professors, lawyers, students and activists arrested after expressing their views. Human Rights Watch on October 9 named other political prisoners in a letter to European Union officials who were meeting with Iranian government officials in Brussels on October 8-9. Human Rights Watch called on Iran to release or hold fair trials for all persons held for exercising their right to freedom of expression.